Make America Anti-SJW Again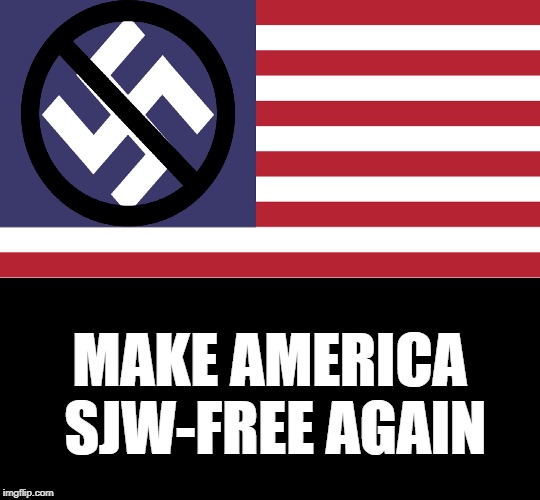 reply
[deleted]
I don't think I've seen so many conflicting messages in one image.
reply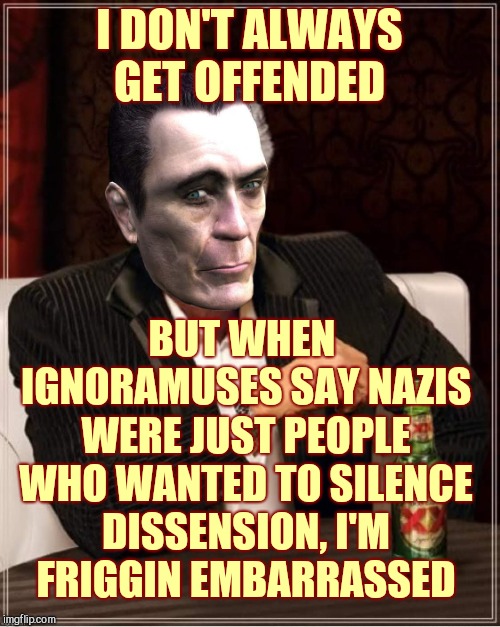 From your memes and comments I can see you're just some gamer kid who got his history lessons from Fallout 4, but can you lot try and not show the whole damn world that the stereotype of the ignorant uneducated American whose future is wrapped around thumb sucking is real?
How thick can you be that you are this oblivious to the hypocrisy of your own meme?

Go outside and read a book, you're an embarrassment.
reply
If you can't take MY free speech, get the fhuck out MY USA and go back to Germany.

And learn your history, you silly little child.
reply
It is you who are silly little children. And not all Nazis are Germans. Nazism is not a people. It is an idea. And you are the ones who are uneducated. Your offending ignorance proves it. You can keep fighting back, because I have already won.
reply
Am I? Golly, I'll note that down.

Correct, some Nazis, like Hitler, were Austrian.

"Are the ones"? Techinically, all the ones said to be me would be just me, so singular will do.

What did you win, the cute little teddy bear at the top? Congratz, big boi, you da man.

Moron.
reply
Nah you can leave ours. Then we'll build the wall.
reply
Or if you want you guys build the wall before we deport you and shove you across the border. Either way is fine. But I know right wingers have a penchant for being ditch diggers, so... Might as well use them for the only thing they're good at.
reply
So you complain about people taking away your free speech, then you whine about other people using theirs?
reply
Yes it does, as long as it doesn't cross a legal line
Show More Comments
IMAGE DESCRIPTION:
MAKE AMERICA SJW-FREE AGAIN
hotkeys: D = random, W = upvote, S = downvote, A = back