Wishing you a VERY good night!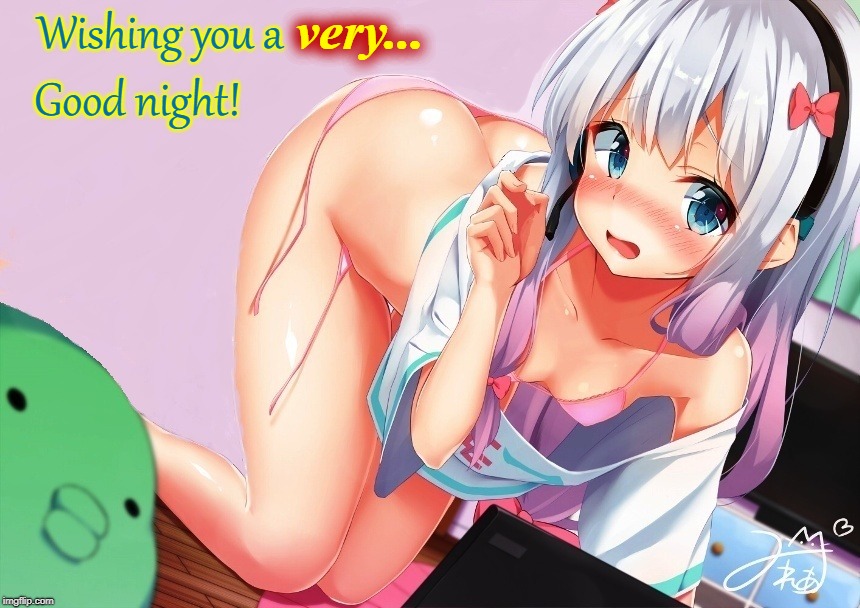 reply
("This pic" referring to the one you commented on.)
reply
[deleted]
[image deleted]Omg... she's gorgeous !!!!
reply
[deleted]
Gorgeous colors and so cute !! How old are you ? So curious....
reply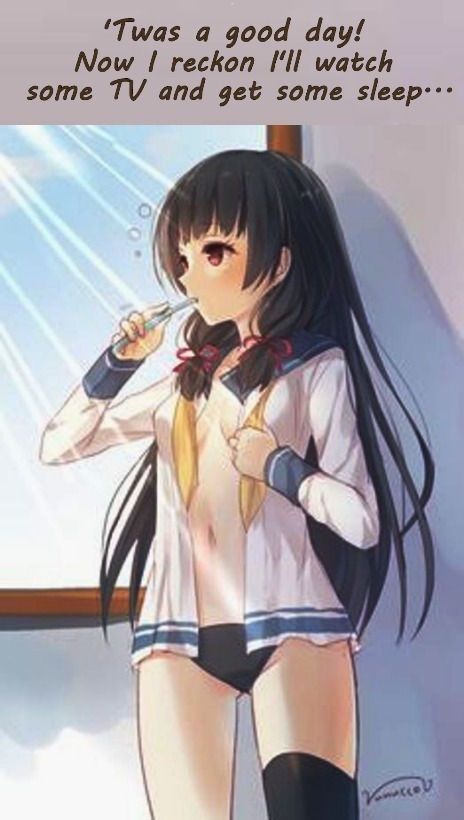 LOL!
Not what you'd think!
(Tired from making TWO memes--I take it seriously...just made this!)
Just a 54 yr. old male living out his fantasies at times like this.
Others I either make statements or am expressing feelings.
Either way, I put an awful LOT of thought, time, and effort into my memes...or "graphic art," as I feel most of what I do transcends a lot of what's on here.
If you only knew the painstaking amount of photo editing it took me to get this pic "meme ready"!
I LOVED the girl so much, and the original pic was littered with so much other crap in the background!
All I'm able to use for photo editing at this point is "Microsoft Word Office Picture Manager" and "Paint," so getting this effect was extremely tedious at best!
Then there's selecting the right fonts, matching up the colors of the fonts and the outlines PERFECTLY, getting the thickness of the outlines "just right," lining up the text PERFECTLY, spacing everything PERFECTLY, etc....
The design and implementation of constructing my memes are almost always done simultaneously, so that's where the time factors into the equation.
I don't know...maybe you didn't want all that info, but what the hell? It's not often I get to share my creative process with someone who KNOWS what I'm talking about!
reply
[deleted]
I am truly impressed with your quality of hard work and attention to detail !! I love your work. Just home.. watching Bush 41 passing and shower soon. Thanks !!
reply
Your meme is being tracked by European Parliament and it was selected for termination! You must save your hope or else, the EU will delete it!
Show More Comments
NSFW
IMAGE DESCRIPTION:
very... Wishing you a; Good night!
hotkeys: D = random, W = upvote, S = downvote, A = back