An Inconveniently Familiar Truth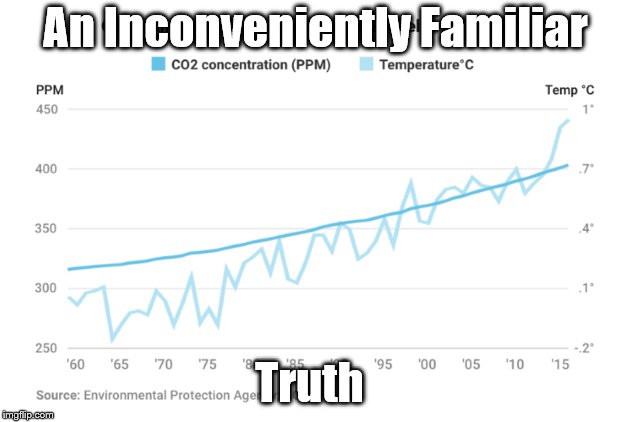 reply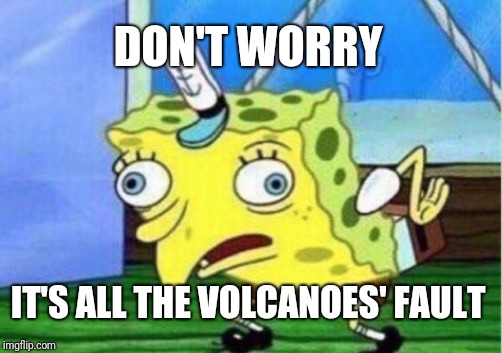 reply
So in the last 60 years the average temperate has gone up 0.7 of a degree. It just doesn't seem catastrophic... it's like the difference a passing cloud makes on a sunny day.
reply
just a little change cause a butterfly effect leading to these horrible super storms and inconsistent wetter
reply
[deleted]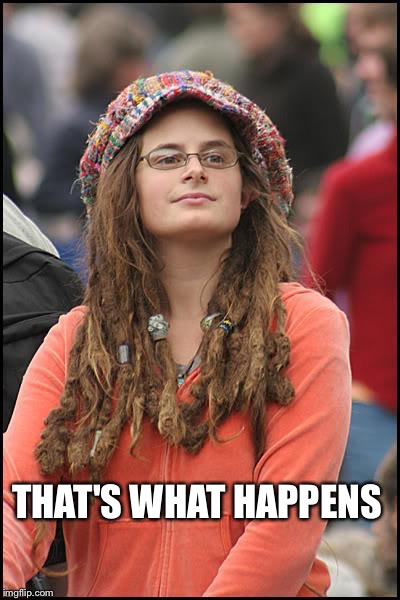 reply
[deleted]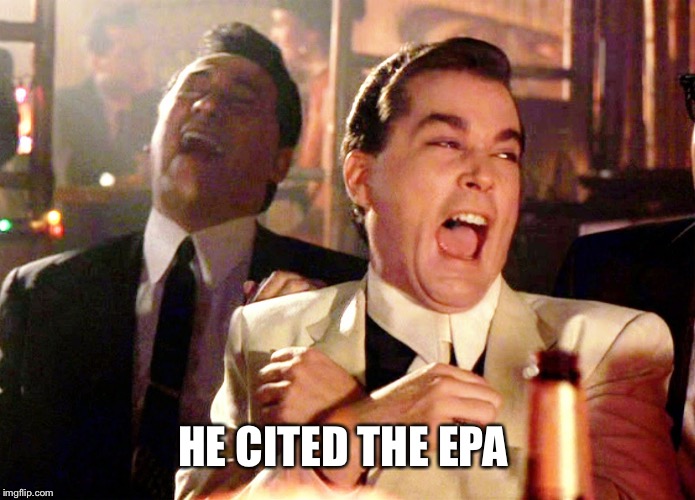 Repost this in politics so I can unleash my fury!
reply
I didnt know science had anything to do with politics ;)
Plus... My motivation for making it was in playing with the words in a humorous way... you know the whole backward reference to al gore and all that... I thought It was more funny than anything else
reply
Why don't you do so here as is?

Aren't you the one that posted several memes complaining about the 'censorship' you alleged was the separate stream?

Aren't you the one with the "Unite the meme streams" campaign?

Aren't you one of the dolts who claim it a conspairacy by liberals to separate it so that, um, why again?

Want to say something, say it.
Or can you only do so with your tribe of alt right clones in a circle jerk?
reply
[deleted]
We could pollute the fun section with your word vomit if you want.

I'm an advocate for a view all memes stream and homepage. If people make the choice to avoid political memes then we should respect it. The current system is not a choice.

I keep my true opinions out of the fun stream as a sign of respect and to show the mods and animals like you that political memers can keep the politics in the correct stream if they do make a view all memes option.

Since you're fond of stalking my comments you can see that I've teased others into posting their controversial memes in the political stream as well.
reply
Aww, now you're a precious little snowflake about my mean words?

I can knock the not-Global-Warming-anymore-because-it's-been-changed-to-Climate-Change-now out the stratosphere (like I just did right there with their own terminology), but then I'd have to deal with you drones chirping in trying to make me defend your myopic agenda and the stupidity of your cult leader Trump.
reply
it never was global warming by the way... except as dubbed so by media outlets... who I'm sure you'll not try to defend... it's been mainly referred to as climate change, climate variation, or climate impact by the reputable community of scientists in the field since the 1950. just sayin'... you of all people should appreciate that the media's terminology may not necessarily that of the industry they are referencing :)
reply
I'm violating my stance against links, but I'm not getting drawn into this, so here:

https://pmm.nasa.gov/education/articles/whats-name-global-warming-vs-climate-change

'Reputable' scientists got busted ommitting and fudging data to fit the narrative. That's not science, that's politics.

And lying.
reply
Don't forget to tell this profiteer. You know, the one you paraphrased in your meme 'not' about Al's Global Warming.
reply
[deleted]
Must not... tell... him the... truth...
reply
[deleted]
For those of you who haven't been to politiflip yet, this is what you're missing out on!
reply
That was sarcasm, btw, since you tend to take things too literally and as validation of your silliness.
Show More Comments
IMAGE DESCRIPTION:
An Inconveniently Familiar; Truth
hotkeys: D = random, W = upvote, S = downvote, A = back