Futurama Fry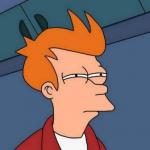 reply
Amendment X

The powers not delegated to the United States by the Constitution, nor prohibited by it to the States, are reserved to the States respectively, or to the people.
*************************
The Tenth Amendment expresses the principle that undergirds the entire plan of the original Constitution: the national government possesses only those powers delegated to it. The Framers of the Tenth Amendment had two purposes in mind when they drafted it. The first was a necessary rule of construction. The second was to reaffirm the nature of the federal system.
reply
this was just a propaganda meme for an AP Gov. project so yeah..
Show More Comments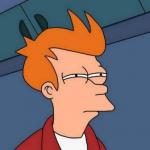 IMAGE DESCRIPTION:
WHERE ARE THE STATES RIGHTS IN THE CONSTITUTION? I CAN'T SEEM TO FIND THEM
hotkeys: D = random, W = upvote, S = downvote, A = back