As a Puerto Rican, I was disgusted at the lack of care given to the recovery effort, especially from Trump and the government.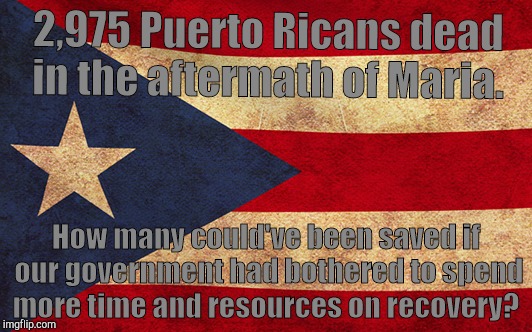 1,510 views
•
10 upvotes
•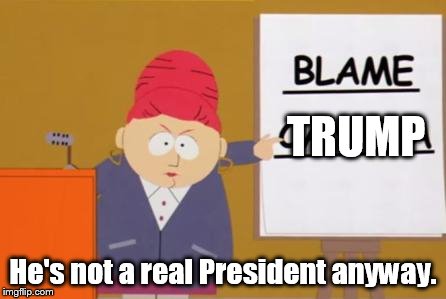 Or used some of those trailers of rotting food and supplies that were not handed out.
[deleted]
Seems to me that the "Puerto Rican Government" hoarded food, water and medical supplies for themselves while blaming Trump for not sending any at the behest of the Democrats. A more accurate statement would be "Trump's efforts would have been more successful if it were not for the Puerto Rican Government"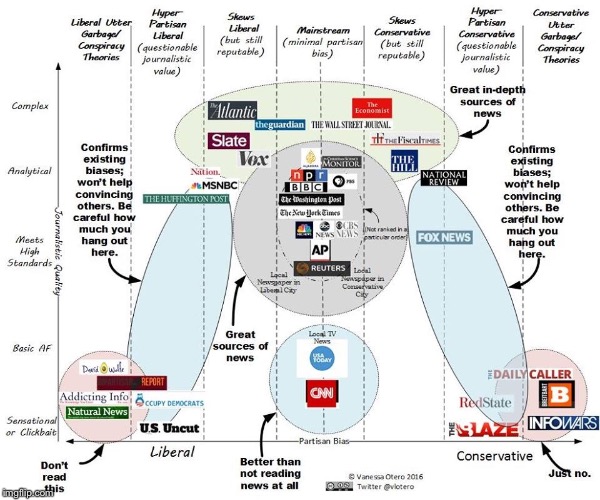 Google isn't a source. What accurate, reliable, and refutable academic journal, newspaper, or other media outlet did you get this from. Multiple talking about the same thing would be preferable. And try to go by this graph or one like it for your sources, just to be safe
[deleted]
For a meme...that I made for free...for fun...lmao.
Hey, open up your medicine cabinet, there are some medications there, take a pill.
Don't make bold accusations that you can't support, my friend. There's no point in being wrong for the sake of it
[deleted]
I'm right, it's a proven fact. You offer no evidence to the contrary so,you are wrong.
That's a simple proving a negative fallacy. Just because I don't have evidence to prove you wrong doesn't make you right. But we have seen in President Trump's statements on the issue in Puerto Rico that he finds it inconsequential. Throwing paper towels randomly into a crowd? Downplaying the death tolls and accusing opposing political parties of inflating the numbers? That's the best our government could do for these people. The rebuilding effort in Puerto Rico took over a year, for a disaster that killed almost as many people as 9/11 did. And many of the deaths came as a result of the neglect of the government in providing aid. Had the government been putting as many resources into the Puerto Rican crisis and aftermath of Maria, the rebuilding effort might have been cut down drastically and far fewer innocent Puerto Rican's could have died.
And cite the source proving you're right, btw
[deleted]
Puetro Rico is a self bankrupted, third world island. The road system is 3rd world, the electrical distribution system is 3rd world, the medical system is 3rd world. To blame Trump for PR's 3rd world performance during a hurricane is laughable at best. Your own government is inept and corrupt, thats not Trumps fault. Your people's accepted standard of living is dirt floors and tarpaper shacks, thats not Trump's doing. Obama, Bush and Clinton didnt prepare the island for this hurricane, but somehow your inept politicians are free from all blame and guilt because "orange man bad"? Are Puerto Ricans so pathetic that they wish for the mere mention of their nationality to be a cry of permanent victimhood? "Oh honey, give the poor Puerto Rican a dollar. Trump was mean to them once and you know how they cant stand up for themselves ever again".
Show More Comments
IMAGE DESCRIPTION:
2,975 Puerto Ricans dead in the aftermath of Maria. How many could've been saved if our government had bothered to spend more time and resources on recovery?
hotkeys: D = random, W = upvote, S = downvote, A = back