Trump is 1st on Google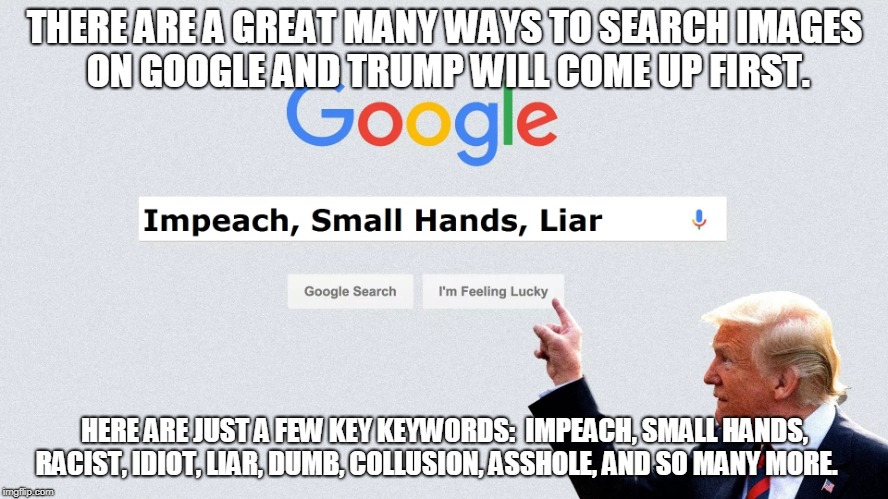 reply
[deleted]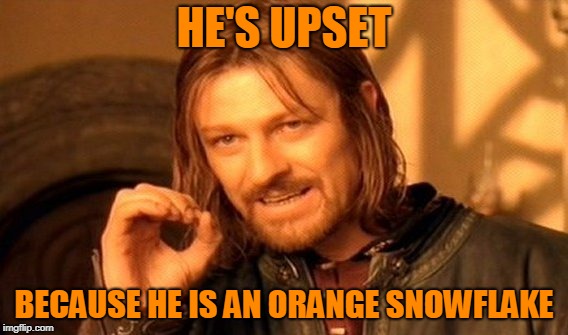 reply
[deleted]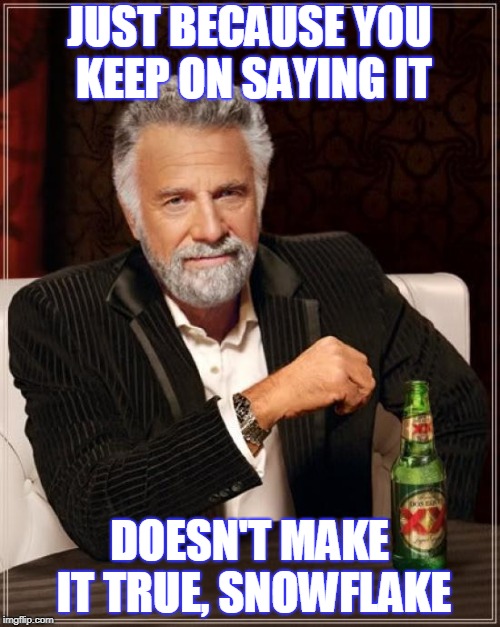 reply
yes it does snowflake, conservatives don't need safe spaces, or hate speech or limiting opposing viewpoints, so you are wrong, too bad for you. you should go hide from the truth in your safe space.
reply
[deleted]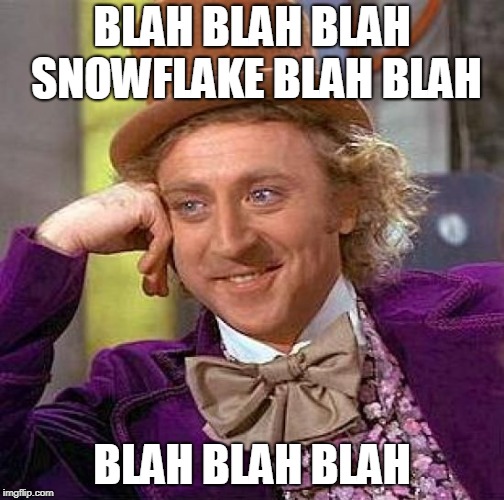 reply
[deleted]
It's no wonder you like Orange Snowflake, you're triggered just like he is.
reply
[email protected]
I'm not triggered, that's also for you snowflakes.
You are the one getting apoplectic insisting on misusing "snowflake" cause it hurts your widdle feelings.
reply
[deleted]
BWAHAHAHA; you're the one that gets hurt every time I use it, Snowflake.
Show More Comments
IMAGE DESCRIPTION:
THERE ARE A GREAT MANY WAYS TO SEARCH IMAGES ON GOOGLE AND TRUMP WILL COME UP FIRST. HERE ARE JUST A FEW KEY KEYWORDS: IMPEACH, SMALL HANDS, RACIST, IDIOT, LIAR, DUMB, COLLUSION, ASSHOLE, AND SO MANY MORE.
hotkeys: D = random, W = upvote, S = downvote, A = back