MOLLIE, SOME GIRL IN IOWA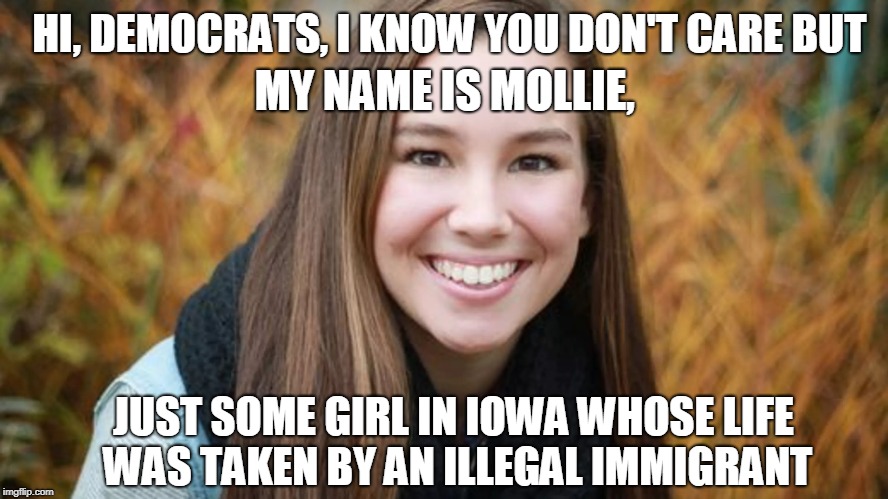 1,738 views
•
5 upvotes
•
Her father does not want her death to be exploited by racists.

https://www.nytimes.com/2018/09/02/us/mollie-tibbetts-father-trump.html
Mexico is nation, not a race, so there's that!
No nation, not even Mexico allows people from other nations to freely come and go in and out of their nation. You try leaving in Mexico illegally without their permission and see how fast you wind up in a Mexican prison. Please take a basic civics course so you won't repeat stupid sounding stuff that tries to justify Mollie's murder
"Mexico is nation, not a race, so there's that!"

What if we increased the number legal immigrants we accept? Many racists use illegal immigration as an excuse to harass Hispanics.

"No nation, not even Mexico allows people from other nations to freely come and go in and out of their nation."

Nations that joined the European Union allows their people to do just that. In fact, it is common for someone to live in one nation and work in another.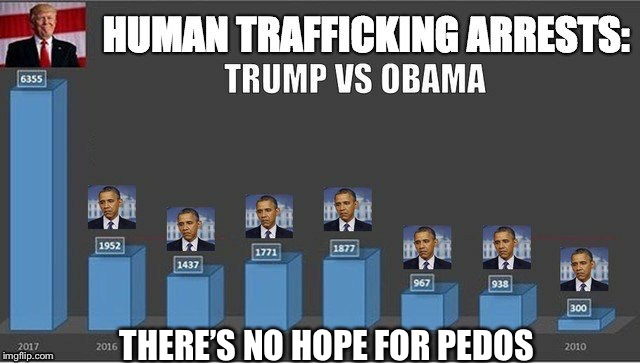 That's what they told you in SJW school silly rabbit. But the truth is the border crisis is only a crisis because cartels are making multimillions from human trafficking. Aided by crooked politicians and law enforcement on both sides of the border, child sex trafficking is a bigger money maker than cocaine and weed combined in fact human slavery is a mega billion dollar industry worldwide. This is why 10,000 children come to the border unaccompanied by any adult, they're being sold and bartered off. Hollywood as well as The Catholic Church is heavily involved in this international network of perverts, pimps, pedophiles and politicians and only stupud spoonfed gullible American liberals think it's about poor ol Mexicans, so poor they send a five year old through the desert alone. We're finally putting a stop to human trafficking, not only here but in the fake refugee crisis created in Europe as well and pervies, pimps, politicians and pontiffs are being locked up at a record pace. Get the liberal spoon out your mouth open your eyes and try to learn what's really happening
[deleted]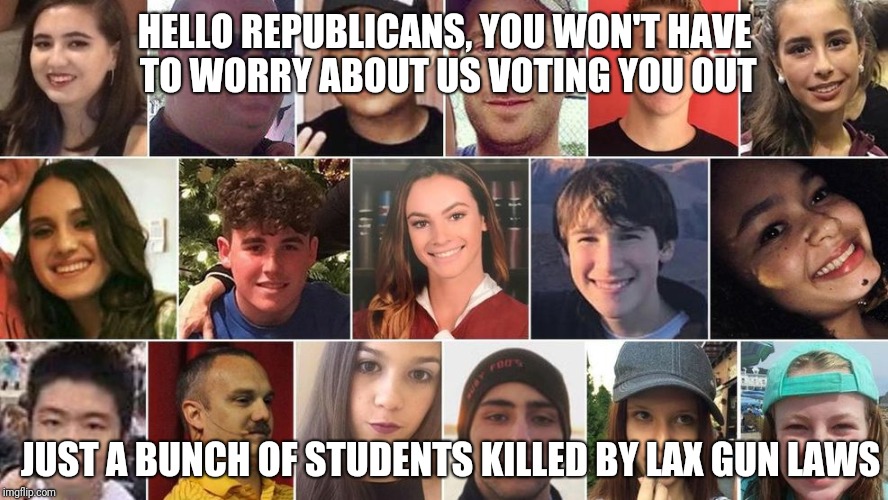 Stupid Liberals think they were shot by gun laws and not criminals with a gun.
So are you saying traffic deaths are the fault of the cars not the drivers?
Also I noticed there's no Black people on in your dopey meme, why?
Maybe you shouldn't ignore Chicago, guns are illegal there yet there's been 374 deaths so far this year
DUI deaths sure have gone up since the DUI laws were passed huh?
Yes and Chicago is the safest city in America because it has....the strictest gun control laws in America! Good point!
stfu.... Chicago is ONE city.... its ONE city that is 40 freaking miles from a state you can buy a semi auto without a background check at any flea market. moron. "but chicago, whahh whaah..." WHY ARE THERE NO HAND GRENADE DEATHS GENIUS???
He was a criminal, he was reported to police on numerous occasions as I understand it 39 times or so but the sheriffs agreement with the school district per Obama administration guidelines prevented him from being arrested because they had a policy and stated goal of reducing student arrests but you should know all this already right? Again cars aren't responsible for traffic deaths, drivers are and guns aren't responsible for gun deaths, shooters are. It's very immature to believe otherwise!
By the way, it's not name calling unless you consider yourself a dopey liberal ...jus sayin
[deleted]
illegal alien, foreign national invader.criminal is as criminal does.stop using the political correct propaganda.
Show More Comments
IMAGE DESCRIPTION:
HI, DEMOCRATS, I KNOW YOU DON'T CARE BUT; MY NAME IS MOLLIE, JUST SOME GIRL IN IOWA WHOSE LIFE WAS TAKEN BY AN ILLEGAL IMMIGRANT
hotkeys: D = random, W = upvote, S = downvote, A = back