Use some common sense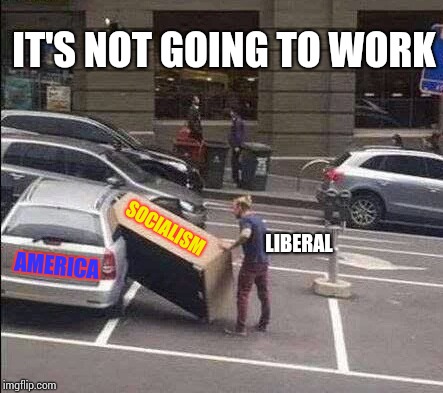 reply
Not all liberals are socialists. Just like how not all conservatives are libertarian. Socialism is a liberal ideology. But not all liberals believe in it. And I? I don't believe that socialism itself will work. I do believe it would work if we take ideas from both socialism and capitalism and mash them in one package. I still can't really confirm what my ideology is. But I know that it's either social democracy or democratic socialism (they're still different despite similar sounding names).
reply
I understand where you are coming from. I seems like the liberals are going hard left like Bernie. That's why I used the person in the pic as a liberal. Myself, I'm more of a libertarian. I'm conservative on financial, and liberal on social issues. I don't care what people do in their personal life, like drugs or gay marriage, just don't get in my pocket or force me into it.
reply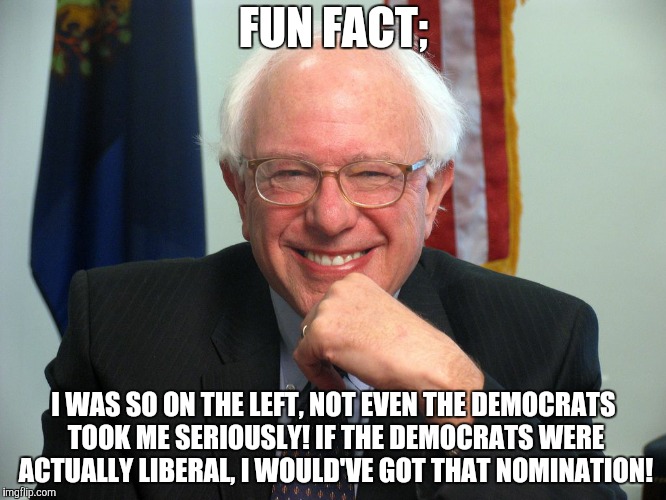 I dunno. I was kind of a Bernie supporter because, like me, he had an ideology that takes ideas from both socialism and capitalism and mashes them in one package. And of course he had some other policies I agree with. I consider myself far-left by definition. I stand for cival rights (don't worry, I'm not and SJW), the use of cleaner energy and materials, and so on (sorry for being a little vague. I just don't want to offend anyone right now).
reply
I'm not offended. And I hope I didn't offend you. I respect your point of view, especially when you are not bombastic about it. If we hash out an agreement on any issue, we are better for it. It's what made America great (I assume you're American). Imo, Bernie has all this "free" stuff with no way of paying for it. I read you said there is a way of taking parts socialism and capitalism and put them together. Yes, if we had a surplus of wealth everything would work. But, we have 22 trillion in a deficit and going higher. We may differ on where the money is spent, but it can't go on like this. No politician is going to cut programs. Well, you know my side somewhat.
reply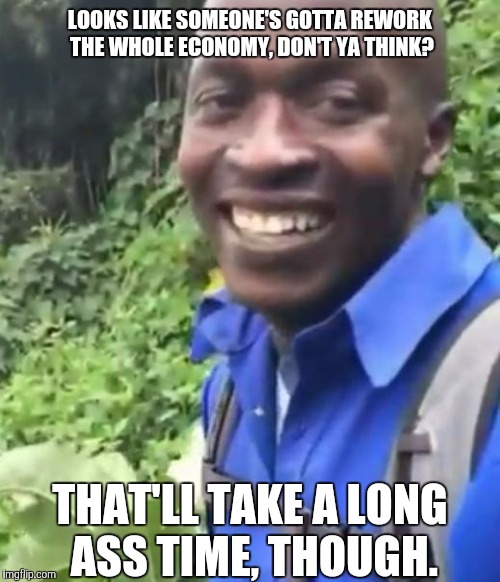 I'm not offended. And yes, I am an American.
reply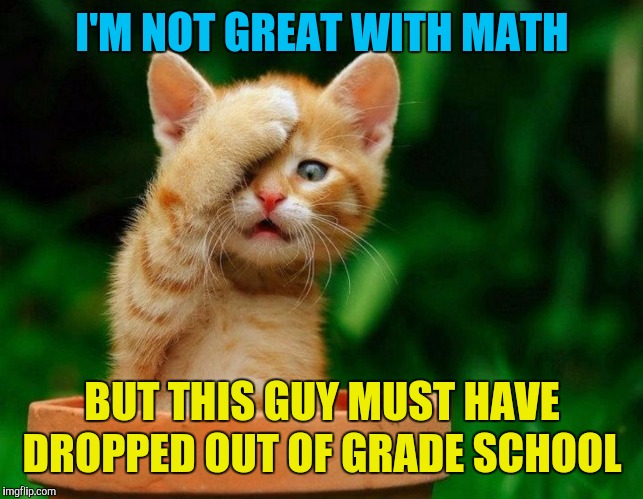 reply
Half for me, and half for everyone else. It seems that way.
reply
making tracks
i.imgflip.com/2fnjkq.jpg (click to show)
reply
i.imgflip.com/1z0ckk.gif (click to show)
reply
[deleted]
It's gana work just fine if we just borrow all the money to fund all those socialist projects. Of course, 5 dollars won't buy a McDouble and minimum wage will be the same as it is today... but Socialism yeh!
Show More Comments
IMAGE DESCRIPTION:
IT'S NOT GOING TO WORK; SOCIALISM; LIBERAL; AMERICA
hotkeys: D = random, W = upvote, S = downvote, A = back