Insult Owl - Such a nice owl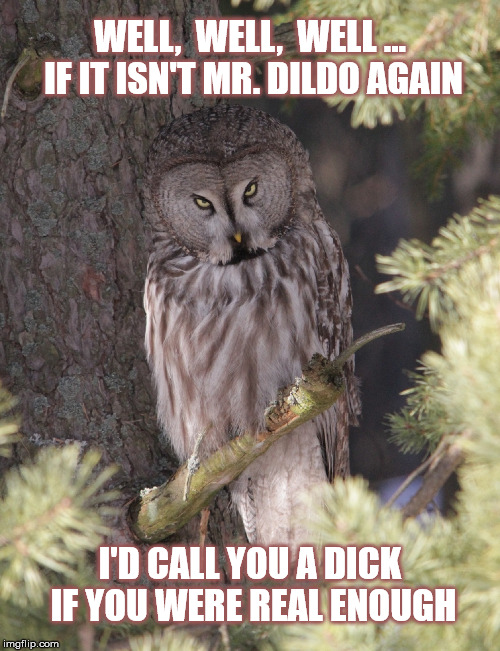 reply
i.imgflip.com/1z3kcv.gif (click to show)
That's dirty. ;)
reply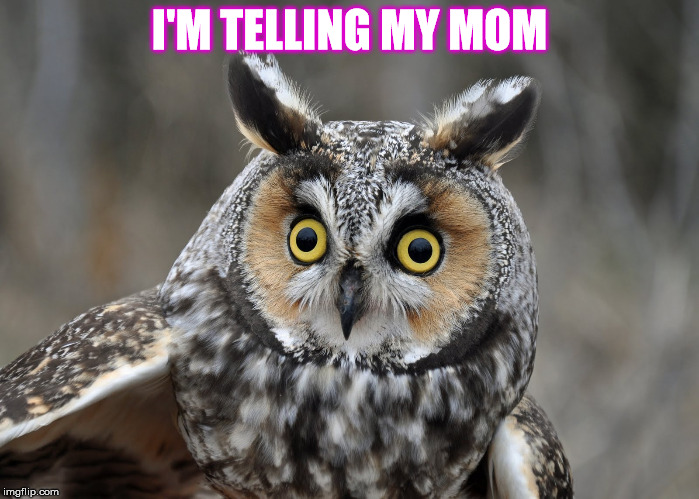 ;) Clever GIF
reply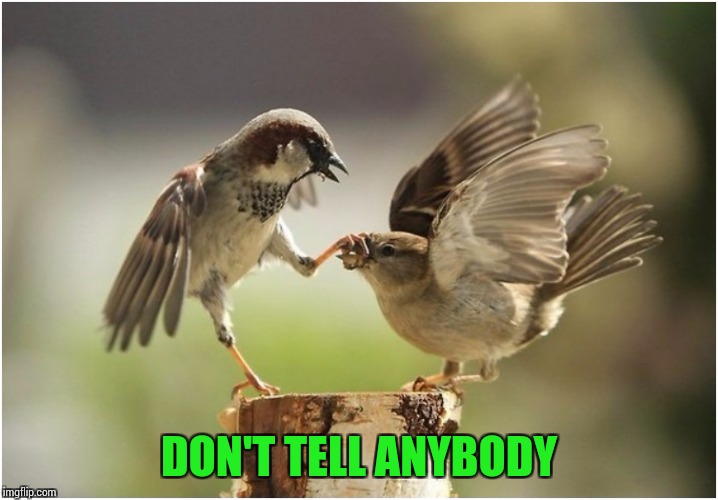 That's going up for Nsfw Weekend this weekend. Lol
reply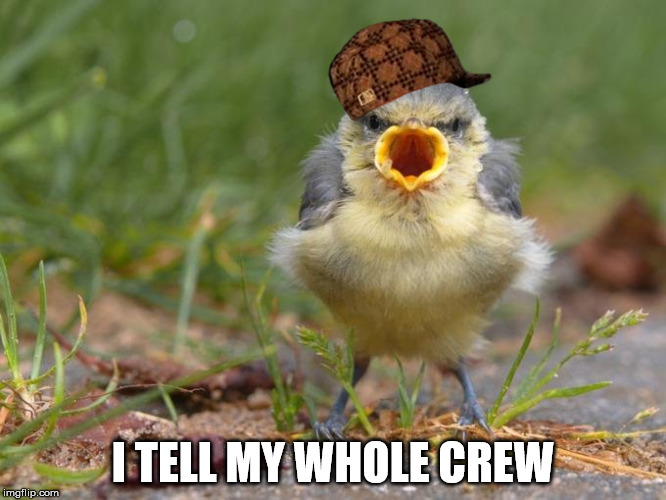 ;)
reply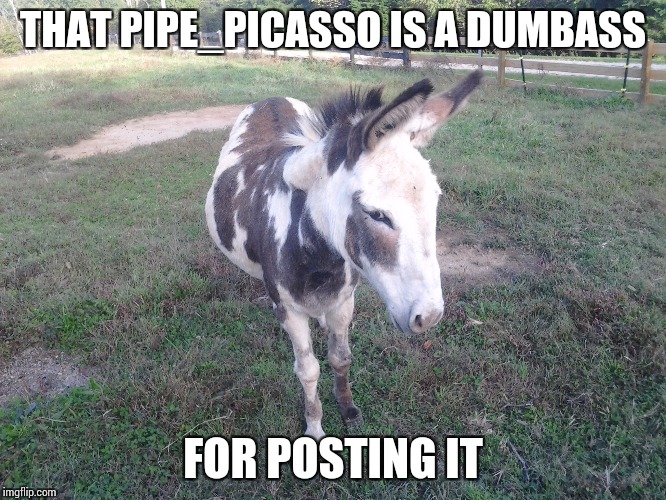 That's my actual donkey, Betsy.
reply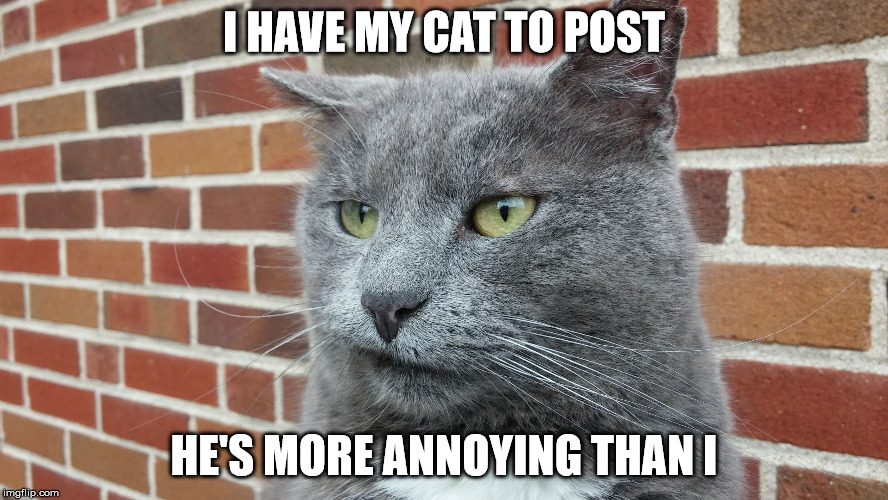 That's great! There are some deer, foxes and a couple coyotes around - but I have to go out past Stone Lick Lake, to my sister's to see any 'real' wildlife. Hi, Betsy! Be nice and don't be doing any donkey kong kicks ;)
reply
I just got home to feed the animals in the barn, and I find a opossum in the cat cage area. Spent 15 minutes trying to get him out. I took a picture with my phone. I'll try to post it. And the picture is my pig, and that's his name.
reply
Piggie Smalls is cute. Looks like you've a relaxing place to come home to. Though, I am sure it takes work. I love animals. A cabin and some land away from the city is my dream.
reply
I live in Patriot and work in Cincinnati. So it's an hour drive one way (exceeding the speed limit). We have 15 acres with a river view on top of a hill. We are very fortunate to get it. We got it 1 year ago this month. And the opossum is trying to get the cat food. Biggest problem is if goes after my chickens or the baby chicks I have now. If that's the case, it has to go. I love animals, but not ones killing mine.
reply
[deleted]
Lmao remember we gotta slap it around :D
Show More Comments
NSFW
IMAGE DESCRIPTION:
WELL, WELL, WELL ... IF IT ISN'T MR. D**DO AGAIN; I'D CALL YOU A DICK IF YOU WERE REAL ENOUGH
hotkeys: D = random, W = upvote, S = downvote, A = back