I support those who try to quit smoking.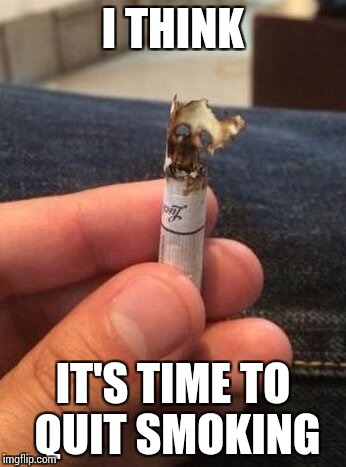 reply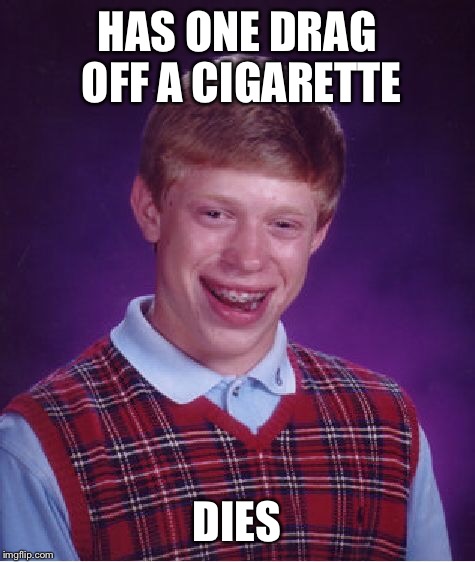 Good idea
reply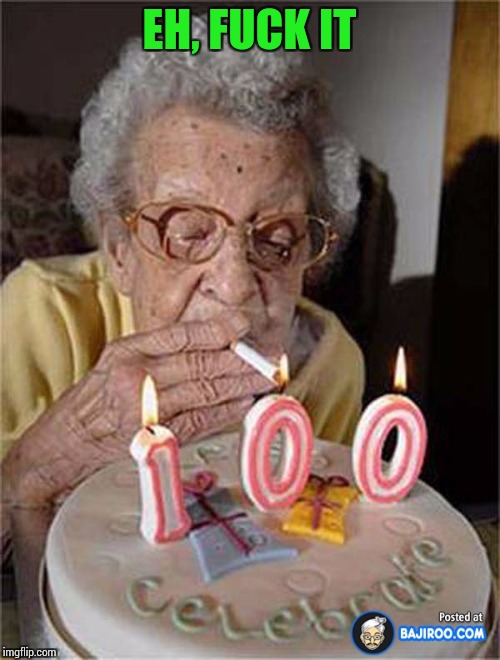 reply
[deleted]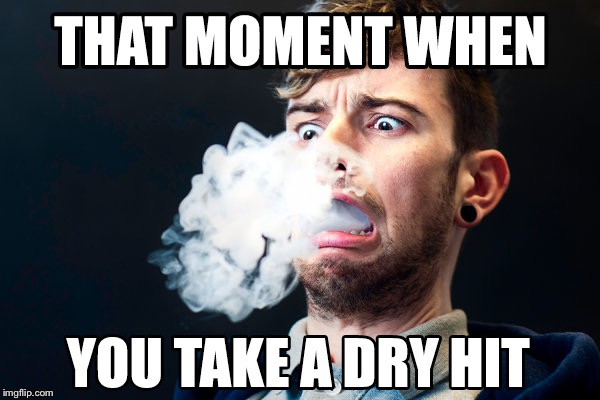 Wow that's quite a "heads up"
LMAO!
reply
[deleted]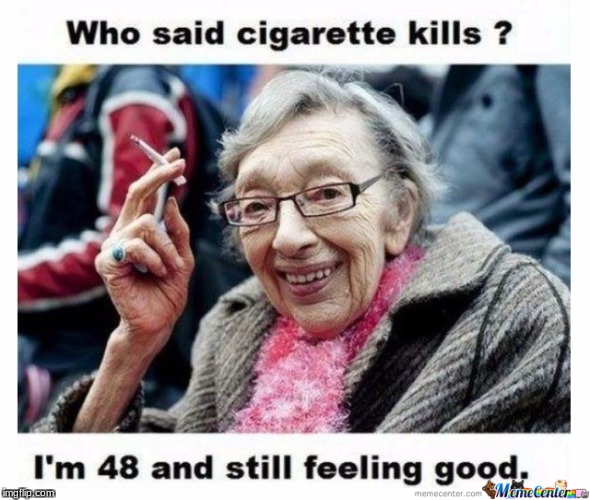 lmao
reply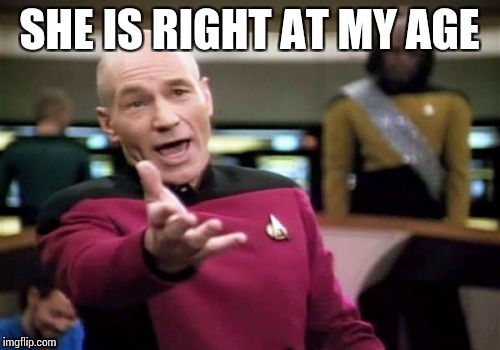 In a month. Lol
reply
Those who overcome smoking have my respect. I have no idea what it's like to have to go through the addiction, since I've never been addicted to anything.
My aunt has this problem, and she hasn't been able to fix it. I hope that she will overcome smoking with the strength of the wolves she loves so much, but I can only hope...
reply
I hope your aunt can beat it. I come from a tobacco producing state. It's a big business. It's a struggle on all sides. But overcoming any addiction, is a bigger struggle.
reply
[deleted]
upvote for you! i quit 6 months ago i smoked 2 packs a day for 50 years
reply
That's good, I'm happy for you. I never smoked, and I know it is extremely hard for someone to quit. I think if you are strong minded, you can beat it. Good luck, and keep at it.
reply
[deleted]
thanks man! it is hard but i beat it the real problem is it makes you think you like to do it but you really don't.
reply
[deleted]
My mom has smoked since she 13. With my luck, I'd start and die next year lol
reply
My dad smokes cigars. He doesn't really inhale, kind of puff and chew on them. I'm glad I never did it. All but one of my grade school friends don't smoke. He started smoking because his wife smokes. My wife and I call their kid Winston, we can't remember his name.lol She smoked right in his face when he was a baby.
reply
[deleted]
Winston the baby lmao everyone at his school one day will ask if he smokes because he will smell like it! My mom will end up with portable oxygen any day now it's just a matter of time. She smokes 3 packs a day. My dad says that's where so much money goes. It's sad to have an addiction control your whole life that way. She can't even go to the mall with me for long. We went a few weeks ago but after 30 mins she had to leave to smoke.
reply
My father-in-law almost does the same thing. That was the thing to do back in the day. I can't believe how much cigarettes gone up in my lifetime. The sin-tax is sky high on them. It does discouraged smoking, but it doesn't help poor people at all.
reply
[deleted]
It's true, it was cool then. Yeah they are so pricey for sure. She says she would rather be happy than healthy and miserable and there's no reason for me to nag her like my dad. Just makes it worse
reply
Oh sh!t, they're smoking in the pic. Lol
reply
I love these two guys. Andrew Dice Clay's story of a fast rise and fall is something. He was playing small clubs like most comedians, within a year, he was selling out Madison Square Garden. All before social media. Kind of amazing.
Show More Comments
IMAGE DESCRIPTION:
I THINK; IT'S TIME TO QUIT SMOKING
hotkeys: D = random, W = upvote, S = downvote, A = back