Because science!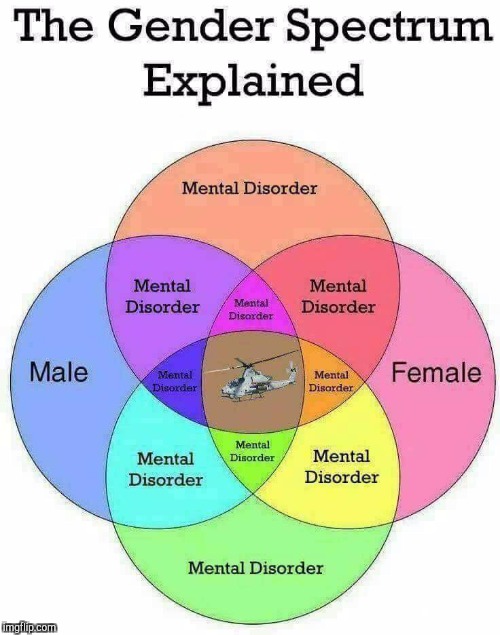 reply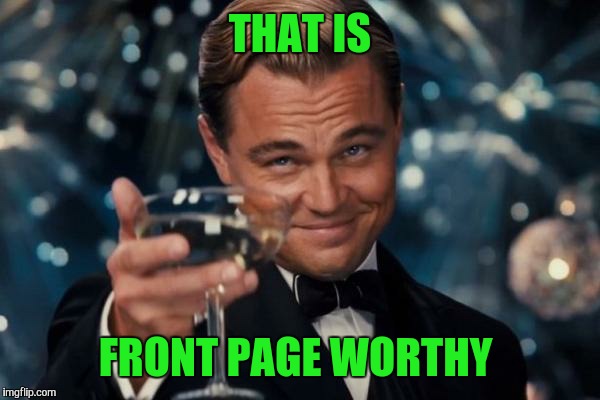 And hilarious
reply
Much thanks i thought so too
reply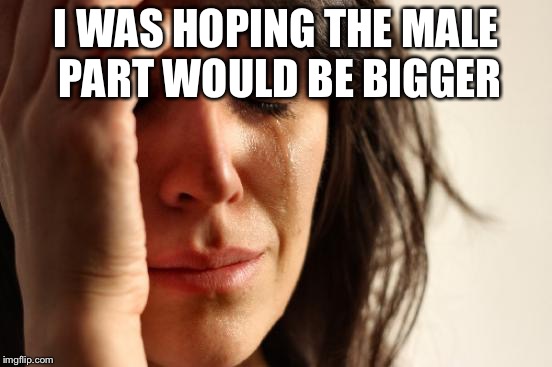 reply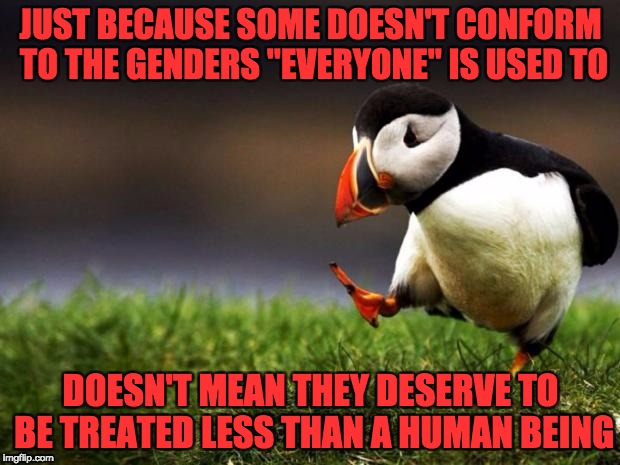 reply
When is being transgender a "serious mental disorder"? We aren't prevented from learning, prone to hurting people, or have difficulty speaking (apart from when radicals try to limit our freedom of speech).
reply
Sorry but if you think you were born as something different than you really are so you cross dress and take opposite hormones and mutilate your genitals or even worse you say one day you're a man the next day you decide youre a woman and can sit down with the girls in the ladies room and everyone else is just a bigot yea you have serious mental illness needs treatment not to be pandered too
reply
I haven't done much of that... I'm not demanding, either. A lot of the time here, I've experienced more people demanding for us to Christian than demanding that I accept transgenderism. Secondly, I've never been in a female bathroom because of laws. That's never the goal of any trans individual I've ever met.
Mental Illness has never been categorized by someone's desire to take hormones or sit in a different bathroom.

Lastly, ad hominems.
reply
I don't think this person understands how Venn diagrams work You wouldn't have multiple circles that are all the same thing.
reply
Still gets the message across just the same
Show More Comments
hotkeys: D = random, W = upvote, S = downvote, A = back