SO MUCH CONFLICT IN THE WORLD. :D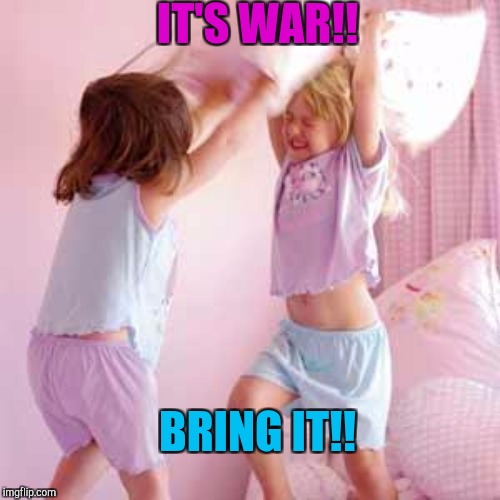 reply
[deleted]
reply
[deleted]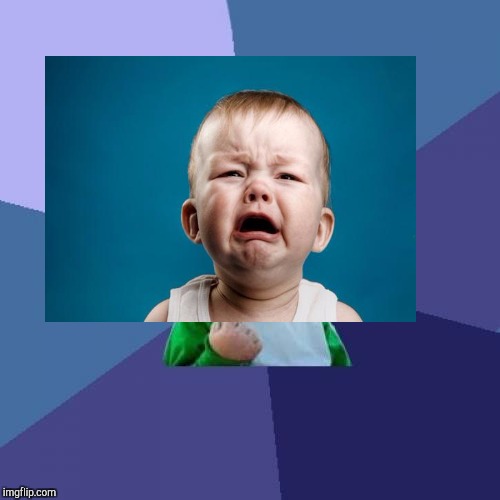 :D lol
reply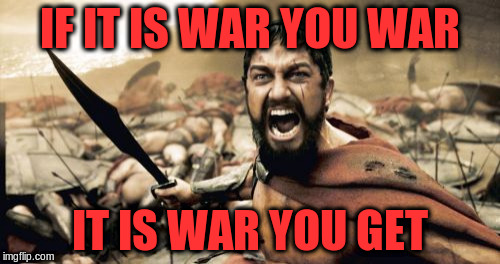 reply
[deleted]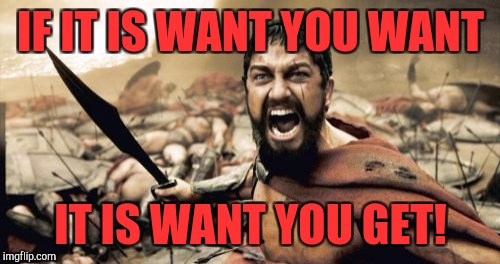 :D
reply
[deleted]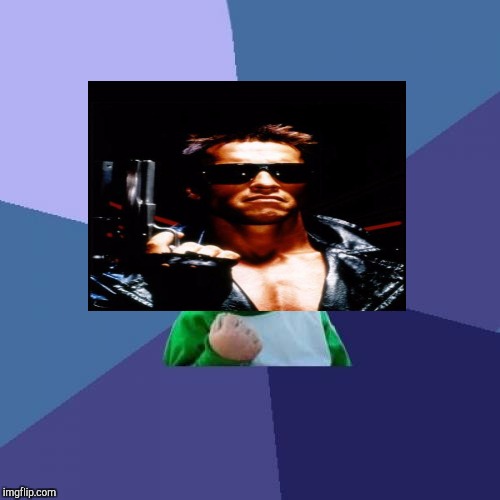 :D
reply
[deleted]
Wow as soon as i posted that i had a strong feeling u were twins but thought "What r the odds of that?" wow lol not joking. Now if ur joking pls say so i won't be mad. :D
reply
lol why don't girls still do that when they grow up
reply
no im not joking. im a minute older than her
reply
[deleted]
Huh i didn't think u were kidding but wanted to make sure. Thanks. And for some reason i also thought less than 20 min as far as age difference when the idea of twins hit me. Don't know what avg twin age difference is. Huh. *shrug*
reply
we're very different although we are identical. for instance i have asthma she does not. i love cats she does not although she does kind of like cats. she prefers dogs. she also doesn't use imgflip...
reply
[deleted]
Oh sorry about ur asthma. At least it's not triggered by cats...I hope! Maybe u like them a distance. I like cats a lot. :D Don't have any at this time.
reply
the average is 5 to 10 minutes. wow that's so weird it's like you know everything about me
reply
[deleted]
Ah i had the feeling it was pretty low. And I had the feeling u were the older one though that was b4 i was thinking twins so i was thinking years then not minutes. lol
reply
same. Can you give me your email so i can talk to you more just kind of less public? btw i saw you on the top 100 users so that's cool
reply
[deleted]
Once you can leave meme comments there's a way to talk less public. I think one needs 1000pts which you almost have so keep making memes and comments and getting upvotes and get in the habit of giving upvotes more. It makes things flow along better socially and scoringwise. I'm starting to be better about that finally. lol :D
reply
are they intending on injuring one another? because i do not think that is going to happen. im sorry but those are pillows
reply
[deleted]
I doubt that it's a serious conflict. Just joking around. That happens a lot in imgflip. :D
reply
awesome! oh i checked just now im at 904. ALMOST THERE!
reply
[deleted]
Cool! Leave a meme comment in one of my older memes when you can. :D
reply
[deleted]
Also not to be a pain here but it's easier to follow the flow of a conversation if you hit reply on the comment you are responding to. Eventually you run out of room and have to jump over to the left and hit reply on something there because reply number 11 has no reply option. Meaning the comment section is 11 comments wide etc :D
reply
ikr. that's totally me and my sister
reply
[deleted]
Is your sister older or younger than you? Just curious. :D
Show More Comments
EXTRA IMAGES ADDED: 1
IMAGE DESCRIPTION:
IT'S WAR!! BRING IT!!
hotkeys: D = random, W = upvote, S = downvote, A = back