reply
[deleted]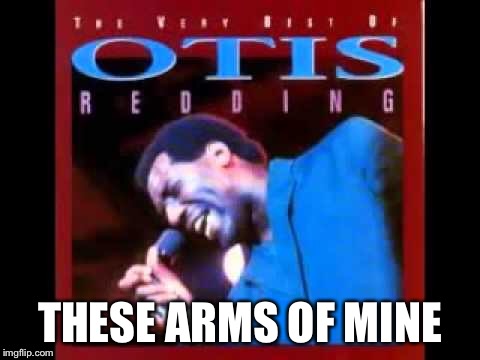 Hands down and "at last" by Etta James, which I walked down the aisle to.
reply
[deleted]
Just the song in general (Otis is another great artist from Georgia, me and my dad danced to Sittin on the dock of the bay at my wedding) lol but I was a huge fan of dirty dancing as a KID! Shame on my parents letting me watch that.
reply
I like Otis also, one of the first karaoke song I ever did was "Sittin' on the dock of the bay". I think everybody who appreciates music knows this song. That's a good pick for father/daughter dance.
reply
[deleted]
Oh yeah? I bet that was good when you sang it! I can find something in any genre of music that I love. I'm a huge music/movie buff. I was in chorus my whole school career. Wanted to be in music or acting. Ahh well. Did other stuff instead. Just admire others now but still sing :)
reply
I wish I was singer in a band. I never pushed myself to join anything, or knew of anyone in a band. I'm a big Led Zeppelin fan, Robert Plant in my opinion is the greatest singer ever. I mimic his style the best I can. I'm too old to make it big if I am good enough. I'll just stay with karaoke.:)
reply
[deleted]
Lol I love them too! I asked for a cd of theirs for my middle school "graduation" Robert plant is amazing. Me and my cousin were the musical geniuses. He wrote his own music and played electric guitar. Unfortunately he f**ked his life up with hard drugs. You're never too old for music or acting! I love karaoke ;)
reply
I was buying their actual albums when CD's were still new. I still have them today. Sorry about your cousin, drugs screw up so many lives. I guess we can't wonder what could have been, but what could happen from this time forward.
reply
[deleted]
Yeah it's a sad situation. All my cousins had turned to that and one died last year at 42. I don't have much family left and am an only child. Ugh don't wanna think about it.
Show More Comments
IMAGE DESCRIPTION:
NAME A SONG THAT; MAKES YOU WANT TO FALL IN LOVE
hotkeys: D = random, W = upvote, S = downvote, A = back