Rome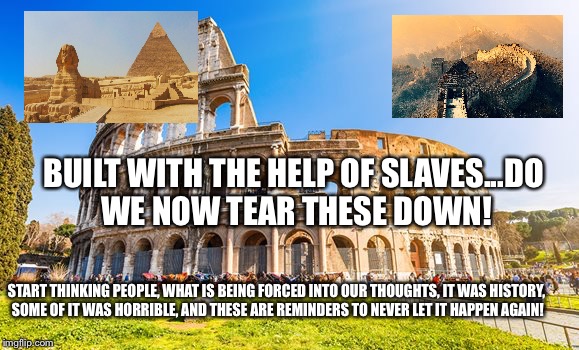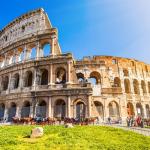 reply
Now this is what needs to be done, talking about differences, whatever their opinion. Why is one persons opinion right and the other wrong. It's when these opinions, become an agenda. There is no room for this hatred from either side, slavery was horrific, but none of us were slaves or owned slaves, so why does this argument keep going on except the media fuels it. In Chicago they want removal of a 2200 yr old Roman column because of what it represents?
reply
[deleted]
Ancient ruins from a culture that died eons ago isn't comparable to the monuments of people from OUR culture who fought to defend slavery. You're just grasping at straws now.
reply
[deleted]
Statues is one thing... the KKK and alt-right is another. We got to outlaw those fringe groups.
reply
Also, you can't outlaw a "group" because you don't like their message. There's this little thing in your way, it's called the Constitution.

I don't like the Antifa, but as long as they behave themselves (which they almost NEVER do), they have the right to spew their intellectual diarrhea.

You CAN and SHOULD throw people in jail for assault, vandalism, destruction of property, and incitement to riot.
Show More Comments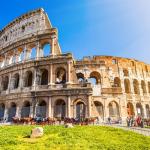 EXTRA IMAGES ADDED: 2
IMAGE DESCRIPTION:
BUILT WITH THE HELP OF SLAVES...DO WE NOW TEAR THESE DOWN! START THINKING PEOPLE, WHAT IS BEING FORCED INTO OUR THOUGHTS, IT WAS HISTORY, SOME OF IT WAS HORRIBLE, AND THESE ARE REMINDERS TO NEVER LET IT HAPPEN AGAIN!
hotkeys: D = random, W = upvote, S = downvote, A = back