Stolen Memes Week™ Over a hundred memes and counting, several front pagers by users new and old. Thank you!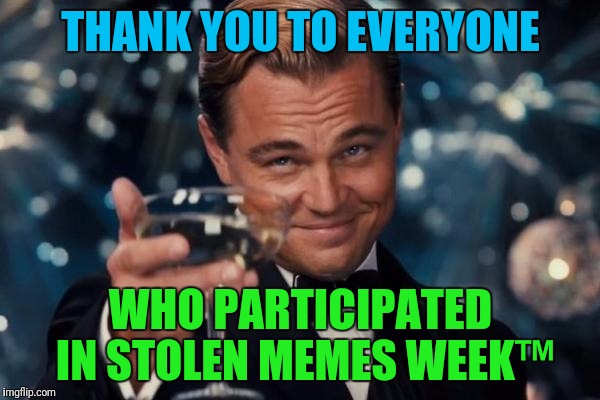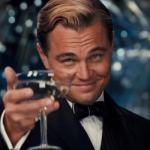 reply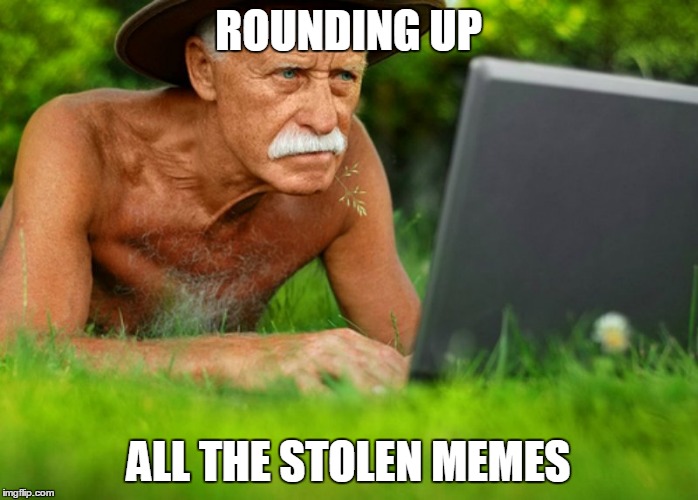 Here's another one:
imgflip.com/i/1t18cc
(not tagged)
reply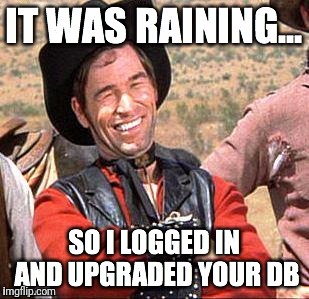 Please let me know if you find more you like. This cowboy is the only meme by
imgflip.com/user/RobBrucks
reply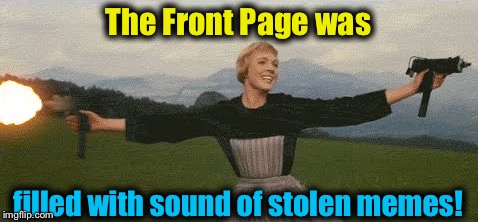 Lol. I enjoyed that! :)
reply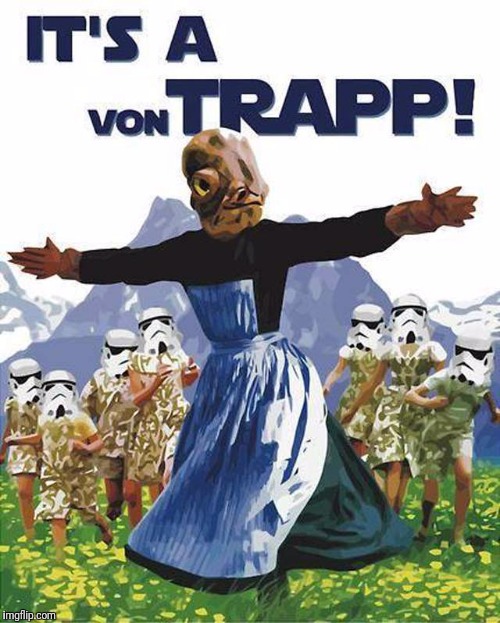 Thanks! I stole this click to show from TRHtimmy
i.imgflip.com/1fzd2q.gif (click to show)
reply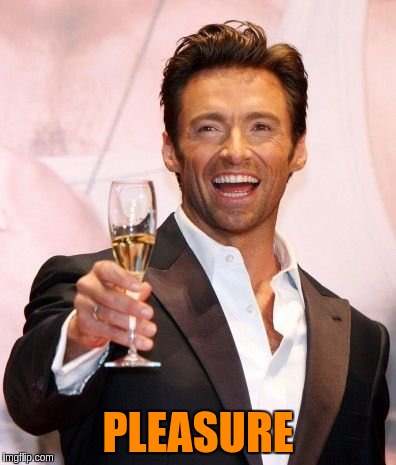 reply
Thanks for all the comments and upvotes! Stolen Memes Week was way more successful than I thought it would be.
i.imgflip.com/1t2sgg.gif (click to show)
reply
[deleted]
https://imgflip.com/i/1sq4t4 think of what you said you'd do in regard to the original (much better with that version than https://imgflip.com/i/1sq4t4 with the confused mess in the comment section plus the glitch). Didn't want you suddenly remembering and feeling bad. :D If there's another meme of mine you'd prefer (black metal cat maybe?!) feel free. :D
reply
Thanks TMOL. I'll keep an eye out for the right one. The stolen memes week was way more successful than I thought it would be. Things blew up at work unexpectedly last week and I had trouble keeping up with them all to post comments. I did upvote all the ones that had the stolen memes week tag, plus the others that I saw.
reply
What's next, imagination week?
reply
Shark Week, Tiger Week, X all the Y Week are on right now, maybe some other theme weeks I haven't heard about.

For sure, Stolen Memes Week wasn't everyone's cup of tea, just as Cleavage Week was not. My next planned theme week is Terminator Week, end of August. Why don't you try proposing a theme week?
reply
I really liked stolen memes week. I didn't steal any memes.

How about dragon week. Then I can slay moar trolls.
reply
*sigh*
I don't know if I can conform that much, even for lulz.

I'll try to make a dragon meme. Just warning you now, it's all lies.

Bet you I get 10+ upvotes.
reply
[deleted]
A troll slaying trolls..i guess it's not a first.
reply
[deleted]
https://imgflip.com/i/1sh3wi = original. my bad forgot to change end part
Show More Comments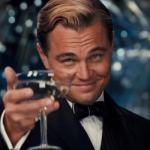 IMAGE DESCRIPTION:
THANK YOU TO EVERYONE; WHO PARTICIPATED IN STOLEN MEMES WEEK™
hotkeys: D = random, W = upvote, S = downvote, A = back