Or you can remove a spark plug and see how efficiecent your car runs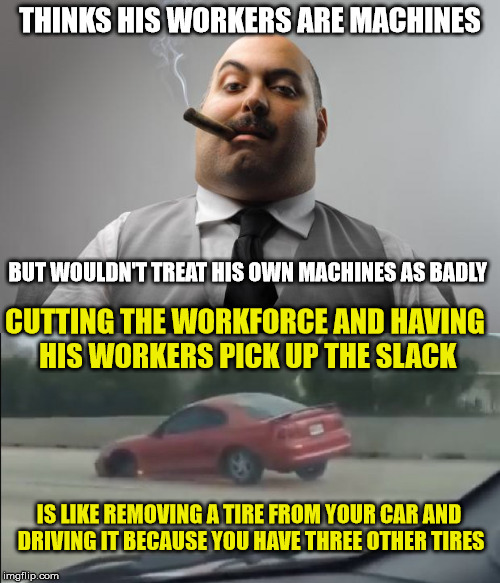 reply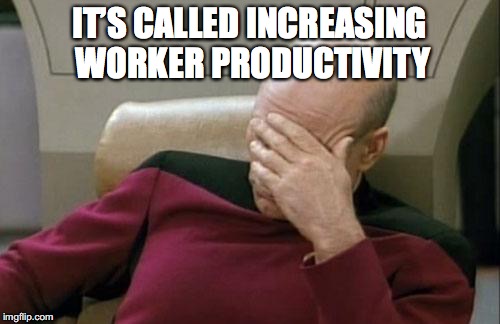 reply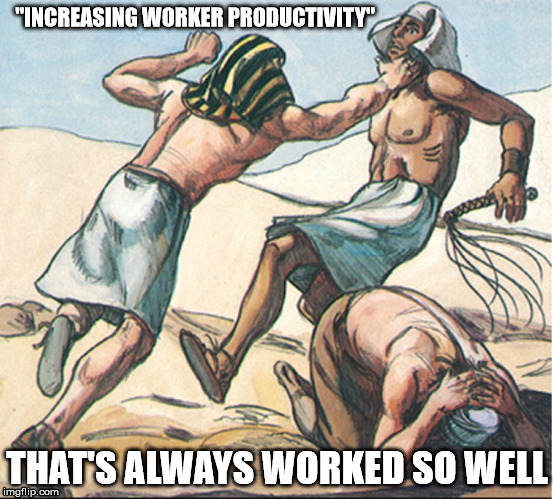 Holy Moses! Increasing worker productivity should be based on improving the conditions the work is to be done. Henry Ford did it with the Assembly line. Today, companies do it with better machinery and automation. Why do you think they use forklifts on loading docks. Imagine having to carry each box, crate, or pallet by hand.
reply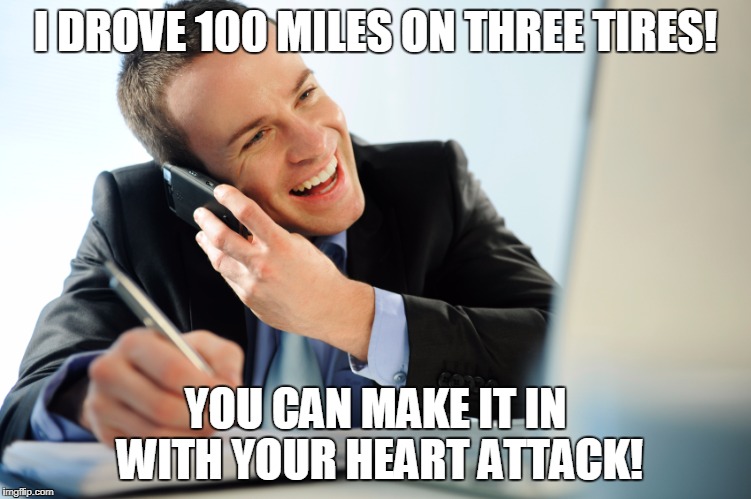 reply
[deleted]
I will only say this ONCE: they ARE MACHINE GUNS.
reply
Let's outsource Congress to China!
reply
It's possible. Add either of the first two as well as the last one, and you can have the same work done by three doctors for a fraction of the cost.
reply
Why is there a labor shortage today? Because a lot of people took that very same advice. My former employer downsized me back in '08. Things were tight around here, but he realized that he needed the skills I had after I left. He's now one of my clients. I never have a problem sending him my bill every month. Of course, he pays a lot more than he would had I been kept on the payroll, but the billable hours are less. I spun it around to several other clients as well. Rarely have to dress up for meetings, can often do my work in my robe and slippers. I can even swing having a housekeeper come in a few times a week instead of having to do it myself.

Too many people have gone this route, tired of the uncertainty of if they'll have a job tomorrow. The smart ones even have a nest egg set up for the eventual business downturn that is due to happen soon.

But for now, we have a labor shortage.
reply
Yeah, it can be something like that.
Show More Comments
EXTRA IMAGES ADDED: 1
Scumbag Boss
IMAGE DESCRIPTION:
THINKS HIS WORKERS ARE MACHINES; BUT WOULDN'T TREAT HIS OWN MACHINES AS BADLY; CUTTING THE WORKFORCE AND HAVING HIS WORKERS PICK UP THE SLACK; IS LIKE REMOVING A TIRE FROM YOUR CAR AND DRIVING IT BECAUSE YOU HAVE THREE OTHER TIRES
hotkeys: D = random, W = upvote, S = downvote, A = back