Send this to the Terrorist-in-Chief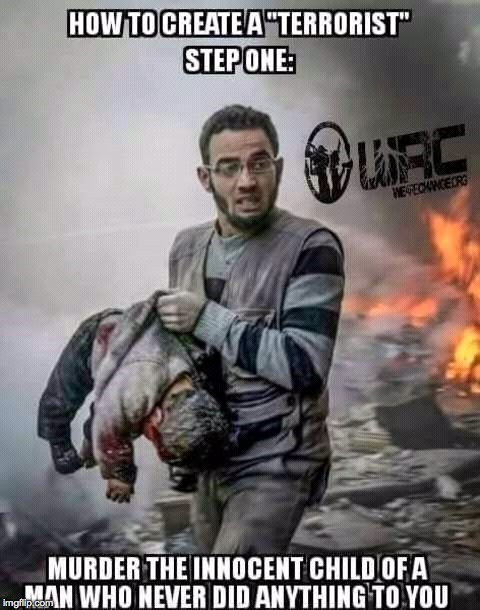 [deleted]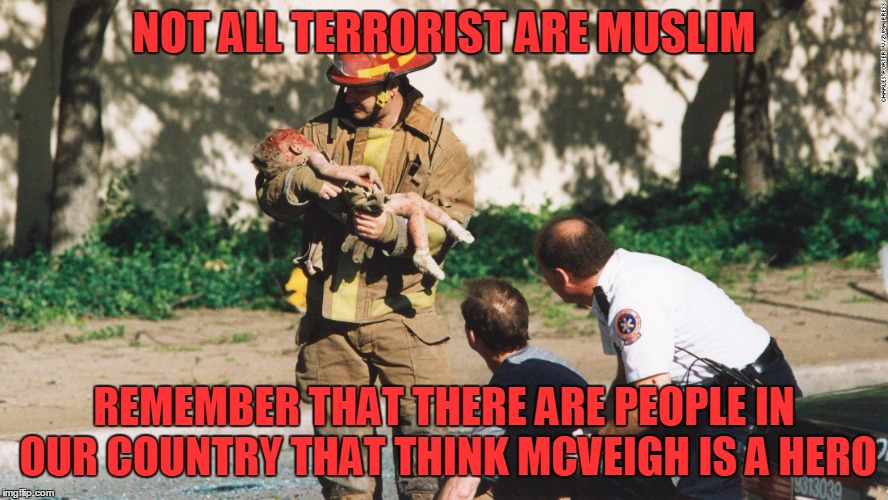 Name one terrorist attack that changed what angered the terrorist in the first place?
Remember 9/11 how pissed people were? Now, let's make it personal! Suppose a far away Country kills your child in the pursuit of terrorism ? It's simple, One mans terrorist is another mans patriot! Remember, Britain thought the American revolution was just a rag tag bunch of misguided terrorists. Shocking right?
Don't get me started on the conspiracy about the Oklahoma City bombing .
Precisely. Being bombed by someone else. Problem is, everybody thinks everybody else is the terrorist, while the people who make trillions from the attacks are far out of harm's way. You're either a civilian getting bombed or a solider being fed a false narrative about who is bombing you. Our own selfless, truly patriotic men and women in uniform believe they are fighting for freedom, when in fact they are killing for people who profit from the very opposite.
[deleted]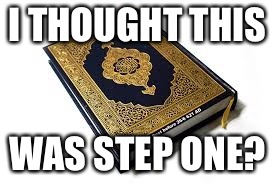 All religions are crap, but some are worse than others.
[deleted]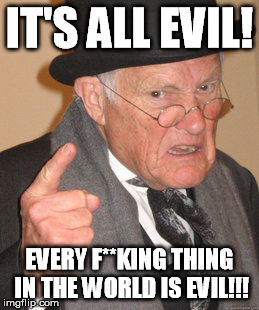 Show More Comments
hotkeys: D = random, W = upvote, S = downvote, A = back