Evil Toddler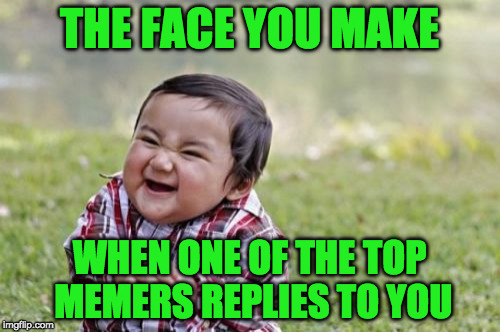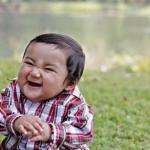 reply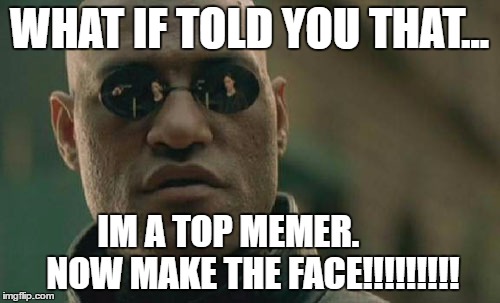 <3 <3
reply
[deleted]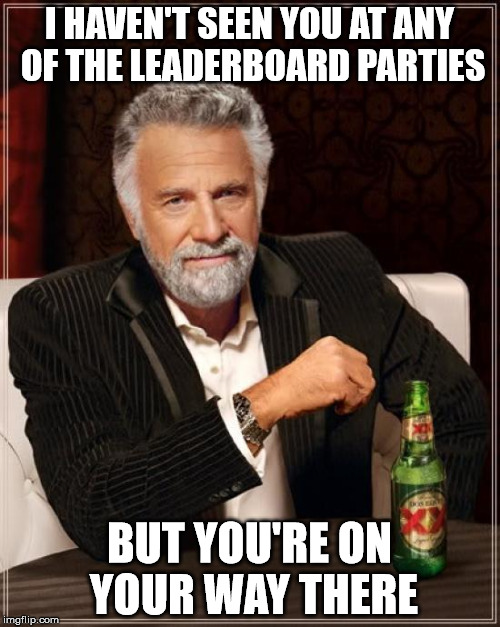 You forget, people can check your profile, and do. You've done well for the first month. Good rule of thumb is to check OPs profile as well. Felter isn't brand new, but has also done well in the nearly four months here. Both of you are on the right track, but before saying you're a top memer, it helps to have at least 100K points. I know, that took me almost a month and a half to reach, but I did it.
reply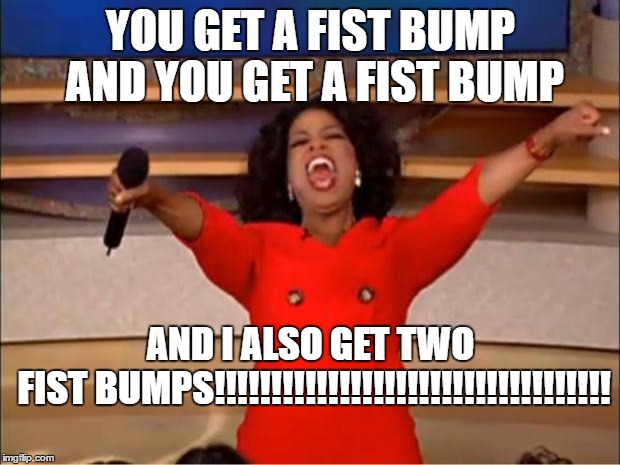 lol :) that was my joke though. you have to understand, i meme a bit different, i like to be sarcastic. but alot of the time ppl think im serious. thats my comedy style though some of the time. :) but u know that :P and i checked pro's too! i might be only a month in, but ive wrote jokes for ten years. gonna peep your stuff swiggy. i havent checked your pro. thanks for the comment though. i really appreciate what you said about us being on the right track. im a meme commenter. thats my favorite thing whether just starting memers or top 10, i comment far and wide :) ... i like adding to the whole experience of the comment section, but try not to outshine the op's. much love and see you around yall.
reply
[deleted]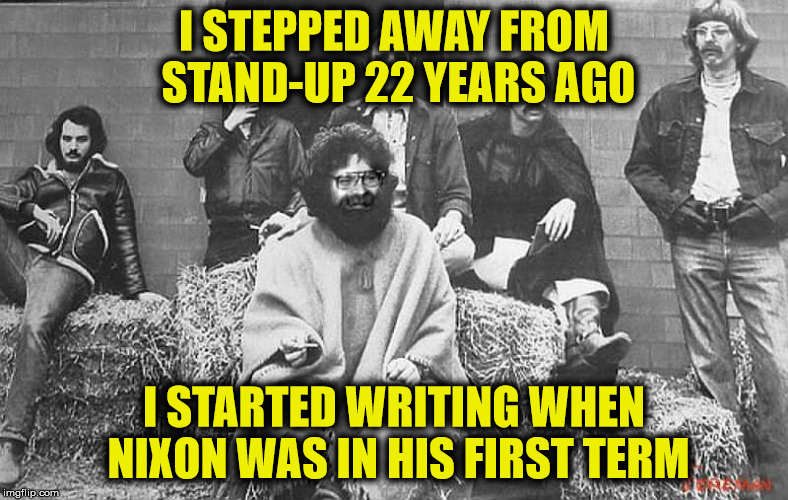 I throw compliments like a miser throws quarter tips. Both you and OP have good, strong starts. Minor tweaks, but daily posts and comments do wonders on status. Good rule of thumb: never be afraid to be funnier than OP: OP may out do you. I've had good banter threads, but the best way to get those going is to not be too esoteric with the initial comment. a great meme will not only get a person's attention, but the comments will send it over the top. Look at page one and the comments there. That is a new user showcase. My standard advice is to try and mix comments up: do at least 10 a day. Mix them up, though: half in the hot pages, half in latest. You can't always do that because you may have to reply to comments on your own memes and comments first. Important rules of thumb; always reply to the comments and don't lose your temper. Biggest pitfalls of new users. Try to reply as quickly as possible. If someone leaves an LOL comment on your meme, it only takes a moment to say, thanks. It adds to your standing in the community as well as a couple extra points to your total. Something DashHopes didn't realize he reminded me of, but a basic tenet of any service industry. And humor is a service industry. LOL. Yeah, I take my humor very seriously. I've only been doing it since Nixon was president.
reply
man, you make a lot of good points. i agree completely, about mixing it up, and replying back. i see what your saying about not overshining op. i too look at each page as the op meme to start and then it just snowball into a huge meme orgy of fun. loool. but honestly thank you, for taking the time to give us some pointers.i checked a couple pages of your memes. I like the way you switch up the content and have a variety. when i make it to the top i will remember who helped me. j/k.... ill never make it to the top... j/k i mean ill never remember .... lol. kidding kidding :P much love. i will see you around swiggy :) meme hard meme often my friend.
reply
[deleted]
Thanks. I'm working on some guidelines that new users can use to make their experience here better. But you're right about the meme orgy. I haven't been in a good one in a while. I think it was Raydog's poem meme.

You'll find that most of the top users here are happy to help new users with advice and support. I've been an active user for well over a year (I deleted my previous account) but you can see how I've gone since November. Had I kept my previous account, I'd be higher up on the top 100 board. Not top 10, but working that way. LOL. A good rule of thumb? Be positive in your memes, especially when naming another user. Raydog has had a lot of negative memes made about him, but in the end, those users wither away, never to be seen. Felter here did the right thing, posting a meme that borders awe for top users. While top users like the attention, it also sends a message to others that leaderboard members are mostly good people (Yeah, there are a few buttmunches on there, but I ignore them. LOL)

Yes, I do try to mix it up a bit. The result? I've been on Page One 5 times this month. I usually have a few scattered around the hot pages, even if I'm not on top.

Best advice I can give is to make memes that people can relate to.
reply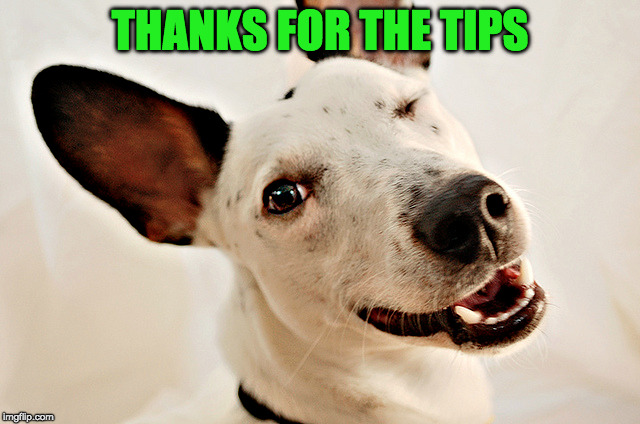 wow, thanks for all the good advice. I didn't really think of what the top memers would think if they saw this meme. I just thought it was something others could relate to. I'll never be a top user. I walk away from this site for days at a time. I always have a good laugh here and try to share in the fun too.
reply
[deleted]
Not a problem. You have the right attitude as far as what you do here. You post entertaining memes, you interact with other users, and add value to everyone's experience. I look for users like yourself and try to help when I can, mostly just advice. I may seem harsh to new users, because I'm blunt, but the few that actually listen discover their memes get more upvotes. The biggest mistake new users make, usually kids still in school, is posting memes begging for upvotes before they've even posted 10 memes. These are kids that have fewer comments than posts (Not a problem with you or METHAMPETAMEME) which shows you to be willing to make the site good. Even in the days when Usenet and message boards ruled, users discovered that comment sections were the best place for entertainment because you never knew what would happen there. My 15 year old granddaughter points out how the comments are always often funnier than the posts. I live for those posts, LOL. It might sound crazy, but a mediocre post can make page one if it's able to get good conversations started. That's my key.

The first meme I posted that got the attention of top users was one that said I'd gotten like 7000 points already and had no idea how I got them, and at this point, I'm afraid to ask. It was a popular template at the time (last summer, on my previous account) but top users saw it, liked it, and responded. I took their advice and now pass it on to others. The key was I didn't complain about lack of upvotes or being ignored: I was positive on the positive response I was getting. I've seen your comments and posts here and there, so that means you're building up your fan base: an important thing. Without it, you don't go far.
reply
i.imgflip.com/1px8y8.jpg (click to show)
I FOUND WHERE THE MEME ORGY IS. LOOOOOL
reply
we are the last of the memeseer's
reply
[deleted]
I check profiles, and yours looks pretty good. You had enough memes worth upvoting on your latest features that I upvoted every one on the first page. Just keep doing the entertaining memes and doing the comments, and folks will start seeking out your memes. I may not be the top dog here (doesn't bother me) but I AM in the top fifty all time users.
Show More Comments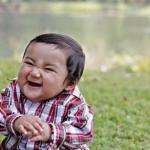 IMAGE DESCRIPTION:
THE FACE YOU MAKE; WHEN ONE OF THE TOP MEMERS REPLIES TO YOU
hotkeys: D = random, W = upvote, S = downvote, A = back