Drew Carey Thanks!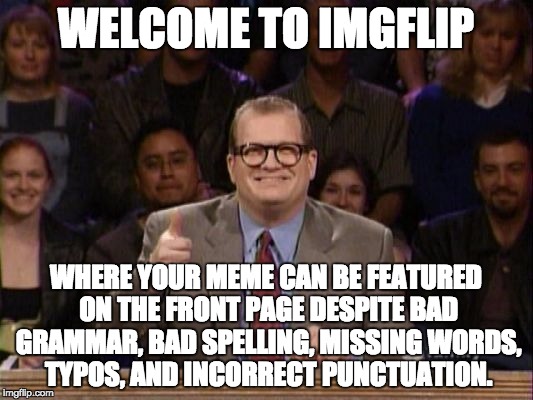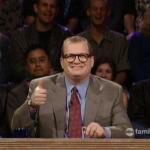 reply
[deleted]
And points matter? Now I'm confused.
reply
Apparently none of it matters. I'm convinced that it is a big popularity contest that has nothing to do with 'funny', 'puns', 'prescient thought', or 'wit'. Maybe I'm an old fart, but most of the ones on the topmost pages have me scratching my head. Additionally, I seem to have flash-backs of the nuns that I had in grammar school who would whack you with an 18 inch brass ruler for minor grammar errors.
reply
[deleted]
I'm up there in age too and several of the memes make no sense to me, but I just skip them by,. The real treat is when someone posts a meme that todays kids don't get, but I do.
reply
Thanks for the good words. All the best to you!
reply
I'm with both of you, I really enjoy a good witty zinger that the kids don't get or a "pop" culture reference from 30-40 years ago that they're unfamiliar with.
reply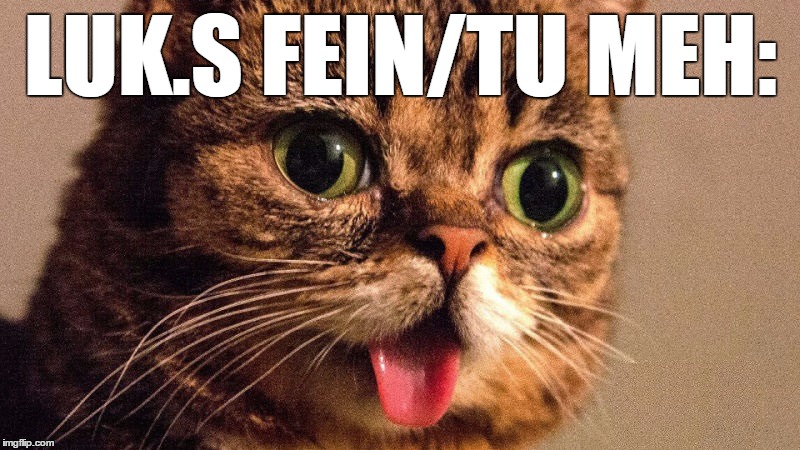 Show More Comments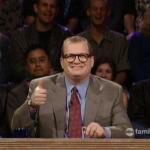 IMAGE DESCRIPTION:
WELCOME TO IMGFLIP; WHERE YOUR MEME CAN BE FEATURED ON THE FRONT PAGE DESPITE BAD GRAMMAR, BAD SPELLING, MISSING WORDS, TYPOS, AND INCORRECT PUNCTUATION.
hotkeys: D = random, W = upvote, S = downvote, A = back