[deleted]
LMFAO YES! Im American and I couldn't be less proud to be American
Always proud to American but like the great phil Brooks said I love being here I just hat those in charge
[deleted]
You know what, yes, that sums it up more accurately. Great country, crappy leaders.
Listen to him, Simba... We don't need no Canadian bullshit in our great country!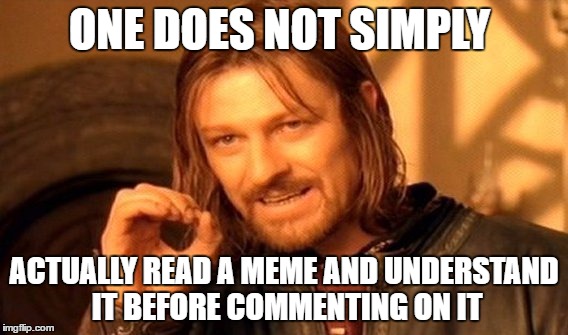 really the bottom was simba listening to his dad and commenting on the current state of our nation that is america. and that attitude is the perfect example of whats wrong with this country.
Um, well, that Mufasa talking, if you did the meme right. You don't like the U.S., LEAVE IT!
[image deleted]i served five years for this country. including two tours in both iraq and afganistan, i love my country and for some one to rag on about something you know nothing about. it pisses me off. on top of that if youhad ever seen the movie simba's open mouth was one of shock after hearing what his father had said. i really don't typically indulge trolls so i will take my leave of you. but before i do i will say this. destroying innocent peoples property and b**ching will not change the election. canadian's are a big part of our armed forces, which you would know if you ever served. the voice cast of the lion king it's self is made up of many different nationalities including canadians. get over your self, you are wrong. "Everything the light touches is our kingdom." Mufasa "But what is that shadowy place over there?" simba "That is beyond our boundaries it is dangerous and you must never go there." Mufasa
Hold the phone... Your meme makes it sound like you're a Canadian dogging on the U.S. Now you're acting all patriotic (not to mention self-righteous).

So which is it?
i was born in michigan in the 80s to a country very different to today first off it was a saterical commentary on the state of relations and the stupidity of the riots this country is divided and the population seems to have its head up its ass. i served in the army. the meme was supposed to be what we look like from a foreign point of view. pride no longer stands in this nation. you call me self righteous. you are the one that does not understand the meaning
I was born in Michigan in '75. Show me ANYWHERE where there is ANY indication of satire... I am not a mind-reader.

I DO still have pride in my country. I DO NOT live in either of my parents' basements. And I can use proper sentence/paragraph structure.

Just sayin'...
Wow i get it hold on lets re-cap its a lion talking to a cub for a start (Satire). Now we can use direct quotes "Listen to him, Simba... We don't need no Canadian bullshit in our great country!" Thats you here is what was typed in the meme "This is canada our land and your kingdom." Simba "But what is that shadowy place over there?" Mufasa "That is a once great called america many years ago an election occured and people tore it apart blaming it on the elected leader you must never go there. Your first comment makes it sound like mufasa a cartoon lion was telling simba also a cartoon lion (Satire Discovered) was warning him about canada. the whole thing i will say again was placing my self in foreign shoes and looking in from the outside. to find the irony in the american process. such as burning innocent individual property because these little weasels are all but hurt that Trump got elected. more over thinking that doing random acts of destruction is going to change it. protests you got to be kidding (To borrow form whom said it best) DR King protested, Rosa Parks Protested, Malcolm X protested. And all without damaging property, I assume you remember rodney king similar to the fact, people have lost their minds (Clinton supporters) think they are protesting by hurting individuals. burning cars, messing up shops all hurting the very people they are protesting for. you cant lock some one up for protesting but you sur as hell can for destruction of property. Now that you have me going. the partiots winning the super bowl was not a rasist event. it was bullshit but it wasnt rasist. i feel we have fell back ten years. because the pent up agressions of the separate races has came to a head. as far as proper structure. i dont take that time while i type on a rant, when i submitt a report at work, then i will.
**smiles and nods** Mmhmm, riiggghhhhttttt... **backs away slowly**

That you used that template is NOT an indication of satire. But, hey, whatever...
i guess is didnt explain it in crayon, maybe you would get it then
Show More Comments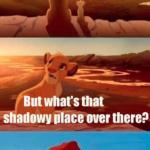 IMAGE DESCRIPTION:
THIS IS CANADA OUR LAND AND YOUR KINGDOM; THAT WAS ONCE A GREAT COUNTRY, CALLED AMERICA MANY YEARS AGO AN ELECTION OCCURED AND THE PEOPLE TORE IT APART BLAMING IT ON THE ELECTED LEADER YOU MUST NEVER GO THERE
hotkeys: D = random, W = upvote, S = downvote, A = back