I guess this is one incentive to get them to pay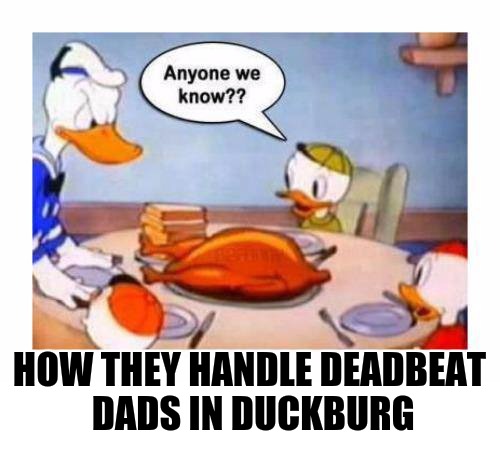 reply
[deleted]
One reason why I'm glad there's no unaccounted for Swigglets running around: at least not any I would be responsible for.
reply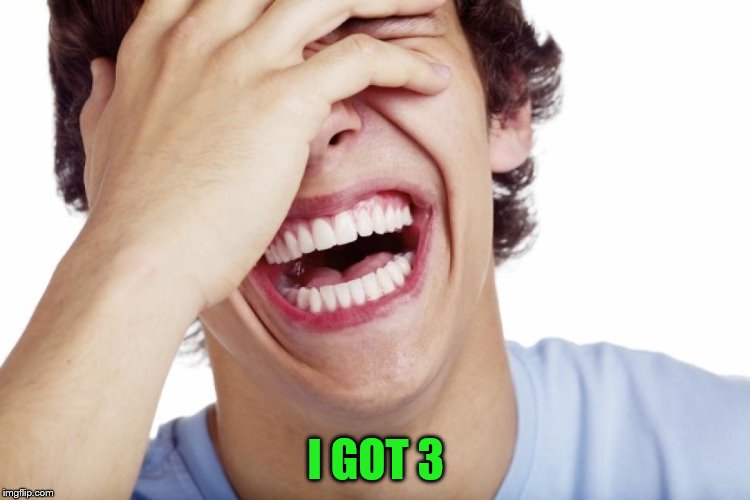 reply
[deleted]
No unaccounted for ones here. My first partner taughte about condoms when I was young. I have three children accounted for: a son, a daughter, and a step-daughter that was the result of my wife's parents teaching her that the only method of birth control is just say no, and a MSN that thought it was his duty to populate the earth personally, with every woman he met, eben though he was married and had a half dozen kids. Right now, if one if my partners got pregnant, I'd step up and be a responsible dad. I won't say that'll never happen, cause old aint dead.
reply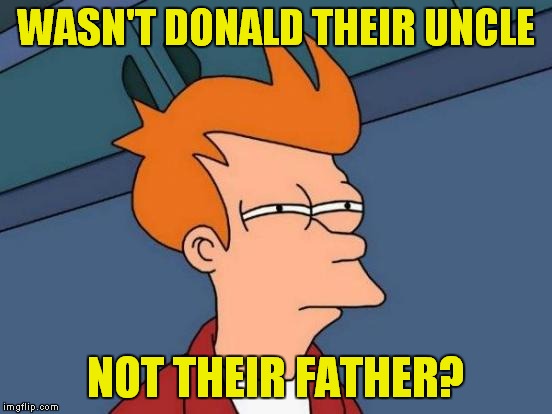 Or, maybe that was your point...where's Huey, Duey, & Louie's dad?

I apologize, I'm still on my first cup o' joe and not awake yet, trying to figure this one out.
reply
[deleted]
Bingo. I was shooting for a laugh, but sometimes a joke hits too on target.

When my kids were young, my wife and I were separated. I filed for legal separation so I could have visitation rights as well as establish my financial responsibilities as a parent. Too many don't want to do that.
reply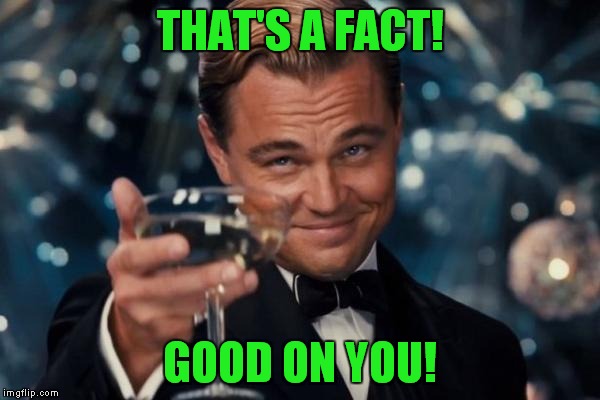 Show More Comments
EXTRA IMAGES ADDED: 1
IMAGE DESCRIPTION:
HOW THEY HANDLE DEADBEAT DADS IN DUCKBURG
hotkeys: D = random, W = upvote, S = downvote, A = back