[deleted]
maybe seal team 6 will finally get the justice they deserve when trump is in the white house :-D
What justice they deserve. I don't think you know how all of this works. Who has perpetrated an injustice to 6? They are probably not around.
[deleted]
seal team 6 certainly aren't around, they were all killed in Afghanistan in 2011. Their families seem to think that the US are covering something up about their deaths.
DEVGRU SEAL Team 6.. is alive and well...there have been deaths.. as a matter of fact, a Team 6 member won the CMH for a raid Dec 2012. Where the f**k do you get your information?
[deleted]
i got my info from watching video of the family members of navy seal team 6 who are clearly dissatisfied by the official explanation of the deaths of their loved ones.

this is the video i first saw a few years ago:
https://www.youtube.com/watch?v=ghdm1sZKZ8k

I haven't seen this one yet, but at 3 hours long it may well include the interviews you can follow in the above link
https://www.youtube.com/watch?v=rqtJrJ40Cio

if you search youtube for "seal team 6 families" you'll find tons of videos on this subject.

PS
I don't appreciate the swearing :-)
Clearly dissatisfied with the explanation? Are you kidding? More often than not any DEVGRU opp is classified.. and when guys die on those opps.. well then it was a tragic training accident.. Regardless, you said that Team 6 was "certainly": not around and they ALL were killed in 2011. You are a f**king idiot. Zero f**ks given regarding your view on swearing.
[deleted]
did you watch the videos? of the grieving families of the dead navy seal team 6 soldiers, demanding explanations for their deaths? are you calling these people liars?
No.. I am not calling the families liars... they are being lied to. But all of Team 6 was not killed... in fact.. very few Team 6 guys have died since 2001 when you say they were wiped out. When you have a family member in the teams, you can't demand anything by way of explanation. Stay close to his team mates and maybe at some point you get some of the story.
[deleted]
38 people died in the incident the families are talking about, including 22 seal team 6 members. there is more info on this vid https://www.youtube.com/watch?v=sn4_GwzLC8s
I will look at the videos.. I suspect hoax. Not likely that 22 DEVGRU guys would be in the same place... I scoured real news sources and Navy Times.. nada. Keep in mind that most opps are conducted with 8 man teams... other times a few SEALS will be TDY to assist other branches on opps. There were SEALS at the Mogadishu opp to get Aideed. Backing up the Rangers and a few Delta operators.
[deleted]
definitely look at that last video, i'm just watching it now and there's info coming out i hadn't picked up from watching the family videos (which i first saw three years ago) but it's absolutely no hoax
https://www.navytimes.com/story/military/2016/02/28/navy-seal-recounts-daring-rescue-mission-led-medal-honor/80980258/
Show More Comments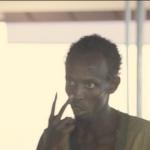 IMAGE DESCRIPTION:
I HAVE SEEN SEAL TEAM 6 WITH; THESE..
hotkeys: D = random, W = upvote, S = downvote, A = back