Am I The Only One Around Here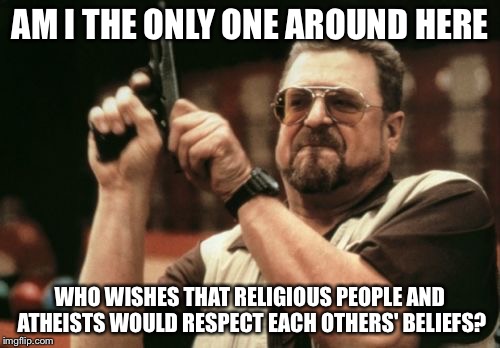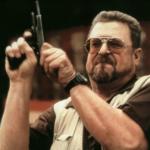 reply
[deleted]
Zealots don't respect other people's point of view. Their mind is shut off. It's that simple.
reply
I've never read atheist writings calling for smiting the believers.
reply
[deleted]
Lool, may the Holy Science Angels bring you to hell for your eternal search of facts!
reply
Ummm... I can't tell how you meant that. That's probably my vodka's fault. But an interesting sentence nonetheless.
reply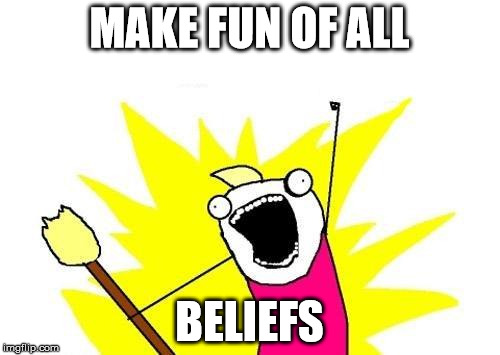 reply
This idea of "respecting others' beliefs" sounds good I suppose, but it has a fatal flaw. A quote I saw that I really admired was this, "Often, built into the claim of 'tolerance' is the concept that truth is determined by each individual, not by God, the absolute authority" You can't claim tolerance or "respecting others beliefs" when it comes to things like truth and morality because these things are absolute, not subjective.
reply
All I want is an end to the name-calling :-/
reply
That is a good point. The insults and ill treatment on both sides is bad. "Atheists" are well known for this but "religious people", including Christians, are guilty as well. I'm reminded of this biblical passage: "But no man can tame the tongue. It is an unruly evil, full of deadly poison. With it we bless our God and Father, and with it we curse men, who have been made in the similitude of God. Out of the same mouth proceed blessing and cursing. My brethren, these things ought not to be so." (James 3:8-10)
reply
Morality is absolute? Please explain how.
reply
it also has to deal with the fact that anything can happen with religion. Christianity could be fake while Buddhism can be real. Or Islam is real. Then again anything can happen. It also goes along Political Talk, I've seen and heard Democrats and other Party members claim Christianity is fake (I am a christian) then go ask us to use our Christian values on who to vote on and see which Presidential candidate is less trash.

Morale is many people will be offended by certain religions and try to prove them wrong.
Show More Comments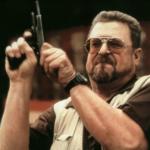 IMAGE DESCRIPTION:
AM I THE ONLY ONE AROUND HERE; WHO WISHES THAT RELIGIOUS PEOPLE AND ATHEISTS WOULD RESPECT EACH OTHERS' BELIEFS?
hotkeys: D = random, W = upvote, S = downvote, A = back