Burt Reynolds, you made me laugh R.I.P
reply
[deleted]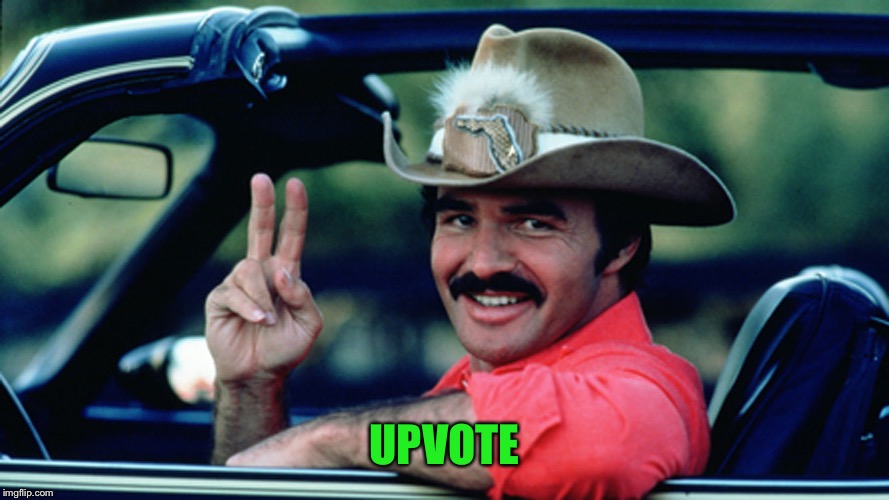 reply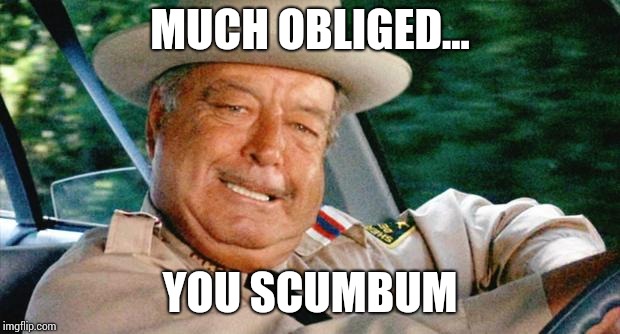 No really, thank you. It's kinda funny watching Smokey and the Bandit on regular TV. Funny variations of cuss words. I happen to see Snakes on a Plane on regular TV, Samuel L Jackson said, "Get these Monday through Friday snakes off the plane!" Good way to hide MF. Lol
reply
[deleted]
Lmao! I love Samuel l Jackson! I upvoted your other stuff too. That's hilarious how they edit some of that.
reply
As a kid, I thought "son of a b**ch" was pronounced sumb**ch. Heck, I thought my dad was saying it wrong. The "Monday through Friday", I use it myself sometimes.
reply
[deleted]
Lol sumb**ch yeah I say all of them sometimes especially when driving!
reply
reply
i.imgflip.com/1zz77p.gif (click to show)
reply
i.imgflip.com/211ep6.gif (click to show)
Somehow I missed thanking you on this one, here it is anyway.
reply
I can heard him and Sheriff Buford T. Justice now... Rest in peace Burt!
reply
When someone ask for a discount
Show More Comments
hotkeys: D = random, W = upvote, S = downvote, A = back