Christopher Walken Fever Meme Generator
The Fastest Meme Generator on the Planet. Easily add text to images or memes.
Share this generator:
Upload your own image
Popular Memes
My Templates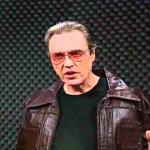 View All Meme Templates (1,000s more...)
More Options ▼
Pro-tip: If you
Login or Join Imgflip
, your captioned memes will be saved in your account
Generate
Reset
What is the Meme Generator?
It's a free online image maker that allows you to add custom resizable text to images. It operates in HTML5 if supported, so your images are created instantly. Most commonly, people use the generator to add text captions to established memes, so technically it's more of a meme "captioner" than a meme maker. However, you can also upload your own images as templates.
How can I customize my meme?
You can move and resize the text boxes by dragging them around. If you're on a mobile device, you may have to first check "enable drag/drop" in the More Options section.
You can customize the font color, outline color, and outline width just to the right of where you type your text.
You can further customize the font and add additional text boxes in the More Options section.
You can rotate your meme, add scumbag hats or other custom images, and draw on your meme using the panel just above the meme preview image.
Why is there an "imgflip.com" watermark on my memes?
The Imgflip watermark helps other people find where the meme was created, so they can make memes too! However, if you'd really like to, you can remove our watermark from all images you create, as well as remove ads and supercharge your image creation abilities, using Imgflip Pro.

<![endif]-->