So a little bit of imgflip history was made yesterday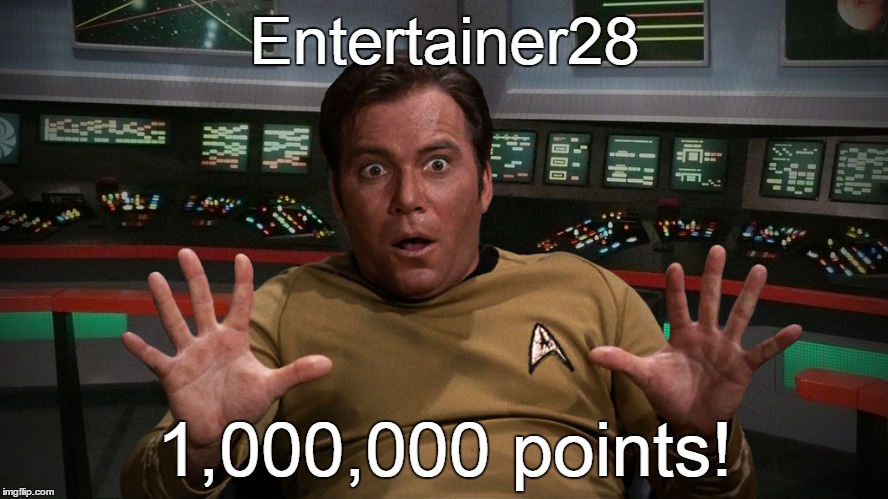 [deleted]
How long has imgflip been??
ikr, like, how is entertainer28 50,000 points ahead of everyone else
1,000,000??? Great Spock!
I think I want to be your sidekick
I don't know what that means. :)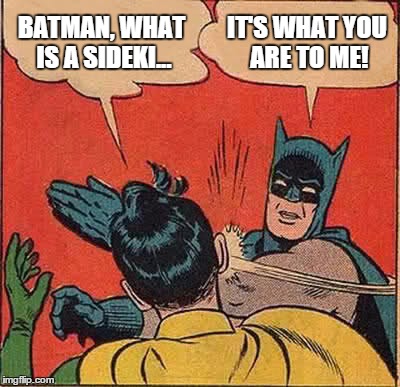 Thanks, but that doesn't really help me understand what someone might mean by "sidekick" in the context of imgflip.
I mean like, it's complicated but like, I don't know, I just want to work with you and stuff, like you can teach me the art of meme and I just learn
Oh sure! I got no problem with that. But that's more like a team effort, than a sidekick, right? The way I see it, we can all learn from each other. I joined the site because I didn't know how to make good memes and I wanted to learn how. So the site is like practice for different ideas and jokes etc, and what works and doesn't. Plus it's just fun.
Ok but still, I don't want this to turn it out how it did with polishedrussian because I told him he was my idol and he gave me his email and now he left but I don't want your email I just wanna learn but still if you have an account on anything else I'll just friend you. Like ANYTHING, Roblox, Instagram, poptropica, club penguin, meme center, any game or site that you go on I will join ( I already have Instagram and Roblox )
I hope you won't be disappointed, but I'm not interested in doing anything like that at the moment. I'd prefer if we just chat here on imgflip in the same way I do with the other users here (commenting on memes etc).

I hope you don't mind.
Ha of course, of course, I was actually about to tell you that I didn't want to do it
Show More Comments
IMAGE DESCRIPTION:
Entertainer28 1,000,000 points!
hotkeys: D = random, W = upvote, S = downvote, A = back