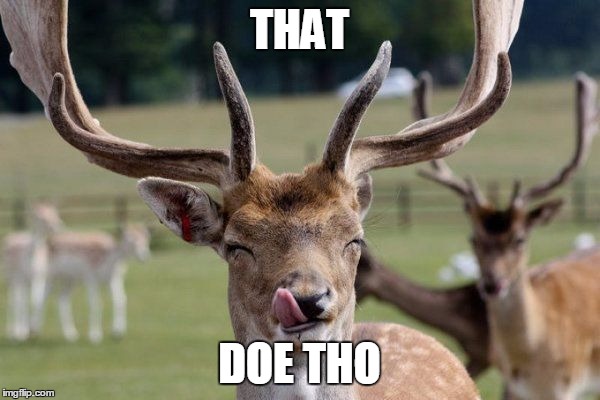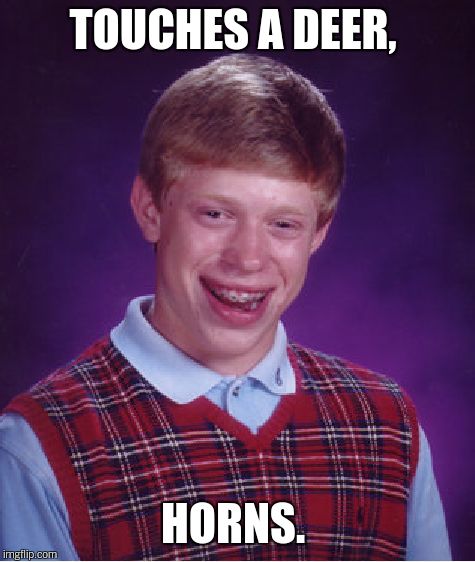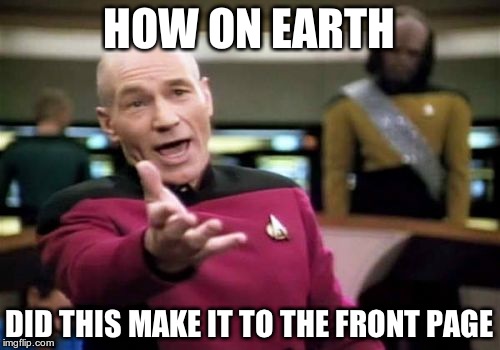 I like it to, but I didn't think of this as the sort of meme that so many people would like so much that it got the front page.
Gena I'll take some deer antler and you n I can just hang out together. You'll see what's up. ;)
[deleted]
No dislikes! Downvote fairy has taken a break!
[deleted]
Pretty much.

Trolls=Downvotes on them. They often Downvote themselves.

DownvoteFairy=downvotes everything because of some unintentional repost. Could be considered a troll by some.
Just because you see 2 male deer within 2 feet of eachother doesn't mean they have sex.
[deleted]
He's not talking to a doe, he's making a pun.

Jesus Christ.
I like where this is going
Show More Comments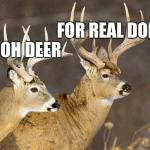 hotkeys: D = random, W = upvote, S = downvote, A = back