How do you guys get so many points only by creating and submitting 3 memes per day? Do we get points for upvoting? I saw a huge deduction on my points in leaderboard, how does the leaderboard works? If you could explain it a bit, I would be thankful! =)
A lot of trolls go downvote everyone lately, so it's probably that. I found out the hard way that, yes, downvotes and upvotes count for a ton of points.
I believe you get a small number of points for upvoting memes (something like 10 upvoted to a point) The one-week leaderboard is just that: it's based on the number of points you got in the previous 7 days.
So it doesn't correlates anything for featured front page memes? I mean normal points that we get from little amount of likes are also calculated for leaderboard position?
[deleted]
Every point you earn in a week goes to the leaderboard. When those points are more than a week old, you go down in the leaderboard.
to be honest i don't know much about how everything works here. I don't spend enough time on here to find out lol. But i think the leaderboard is only the points shown from your memes that make the front page. And once they leave the front page your points go down, or they go up if you keep getting them on the front. I'm not 100% sure on that so you should probably try asking some one who could explain it better :P
[deleted]
in 2013 there was a guy who made a script that would remove 50,000 points just by putting a users name into a box
"Get some juice" in German would mean "Gib mir Saft".
[deleted]
THIS IS SO CLEVER! UPVOTED!
You should have said:
I SAID "GLASS OF JUICE"
NOT "GAS ALL JEWS"
Show More Comments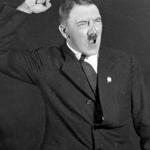 IMAGE DESCRIPTION:
I SAID "GET SOME JUICE" NOT "GAS THE JEWS"!
hotkeys: D = random, W = upvote, S = downvote, A = back