Yep. IceCube seems to have reappeared, along with a user called "Man.", who I think is actually the same person...
They are the same person... his identity crisis is probably is what causes him to act like he does lol
From some of his comments, I get the feeling he's also the user Gayperson/Gayimgflipuser, who disappeared soon after I joined
[deleted]
and now this user "ImgflipAdmin" has joined and i bet he is the same guy... he has that agressive tone in which we all know one person has. IceCube
but still not sure if its that same GayPerson guy
Yeah, watch out for Img_Flip_Admin as well, it's another of his alts
[deleted]
well Img_Flip_Admin doesn't comment as much as "ImgflipAdmin"
btw I've reported them two.. hope they enjoy getting banned
I'm sure he was also a user called iGAY. Man, this guy is worse that Gollum!
I think you took that from Memetank45 entertainer28
Oh yeah I remember that. I didn't intend to copy anyone:/ I just am real tired of those guys spamming up my memes
It's cool man, and yes those trolls and spammers really get old.
[deleted]
they ARE old ppl who have no life and the brian of a 9 year old
Memetank45 has finally been eliminated!!!
Show More Comments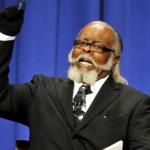 IMAGE DESCRIPTION:
THE AMOUNT OF SPAM AND TROLL ACCOUNTS HERE ON IMGLIP ARE TOO DAMN HIGH!
hotkeys: D = random, W = upvote, S = downvote, A = back