I'm upvoting everything that I find even mildly amusing.
[deleted]
isn't that what the rest of us are doing?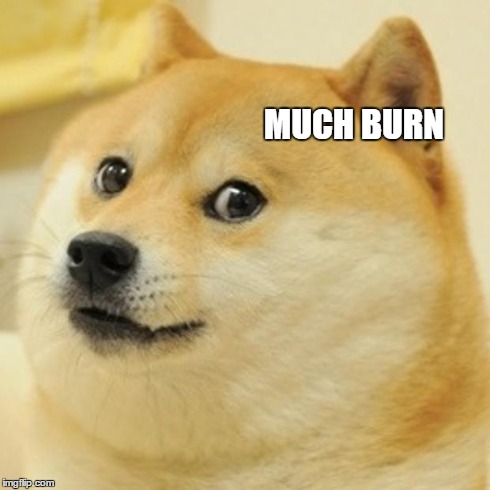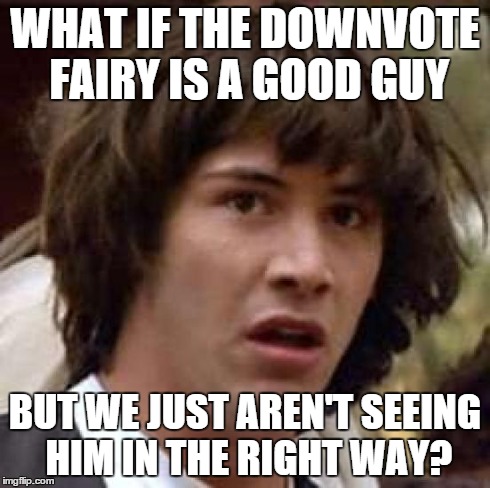 [deleted]
hey corbinium11 the way you write your comments and the stuff you write, you seem like such an innocent person. you are probably one of those people that care about people getting bullied and probably a good student in school.
I'm glad you think so :)
But I'm not so innocent... There's much more to people than what can be seen with the naked eye, even on the internet.
[deleted]
yea. sometimes i wonder. all these guys i often reply and comment to on imgflip, i sometimes wonder if one of these guys i know. what if they go to my school and in my grade level and i know them. you never know if any one of your friends are one of these imgflip users.
[deleted]
I've often wondered that. Or even they are I've of your enemies and you're nice to them on here.
[deleted]
yeah! i wonder that too. might as well ask them their name and what school they go to. but not sure if they might think you're stalking them!
[deleted]
Exactly! My name is Scott I go to mesa community college
[deleted]
oh then you are quite older than a lot of us cuz a lot of us are 13 year old guys. haha
[deleted]
What's funny is I found out about memes only a little while ago. Us older folk are behind on the times
That was Probably the Idea lol.
Show More Comments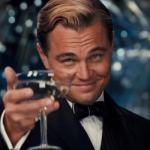 IMAGE DESCRIPTION:
TO THE NEGATIVE NELLIES DOWNVOTING ALL OF THE FUNNY MEMES, YOU'VE ONLY BEEN HELPING BECAUSE YOUR ACTIONS MADE EVERYBODY START UPVOTING ALL O
hotkeys: D = random, W = upvote, S = downvote, A = back