True story.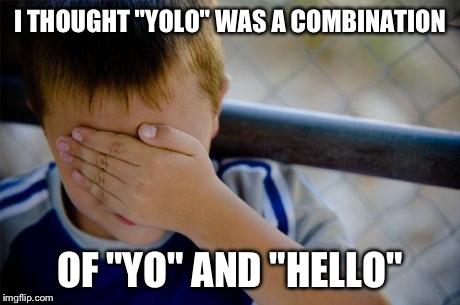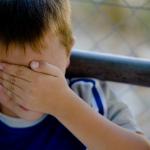 reply
[deleted]
don't feel bad man, I lost 2k points in one day...that was today...so..yeah :C (good meme though C:)
reply
[deleted]
Google the text of the meme in images. This is the only one.
reply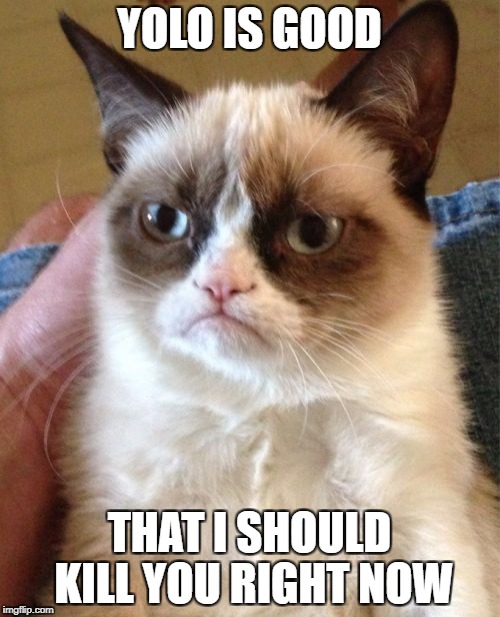 reply
Actually, I only say yolo when I'm answering the phone. I've been saying yolo like that since way before You Only Live Once was a thing.
reply
And the also, I am very talented because I can do the haka which will make you American boys shit yourselves so if you wanna take on a Maori man, come on
reply
[deleted]
You seem to have forgotten one little thing: WE'RE ON THE INTERNET. You can't get into a physical conflict in a comments section, you imbecile.
reply
[deleted]
And why do you have this obsession with pretending to be a native of New Zealand?
reply
I am from New Zealand you retard. Is it that hard to notice American boy.
reply
I am from New Zealand you retard. Is it that hard to notice American boy. And it's not called New Zealand, it's called auotearoa f*ggot. Plus I am not a native, I am a Maori
reply
[deleted]
Oh, that's just pathetic. You claim for my memes to be stolen just because I revealed that your memes are unoriginal. You are a sad, talentless person. Are you really so shallow so as to stoop to that level? I have no pity for you. Go back to stealing memes.
reply
[deleted]
Oh, yes. Let's pretend that's the truth. May I simply point out a few of the numerous holes in your statement. Earlier, you claimed that your memes were completely original. Now you claim that the original creators requested that you post them on here. If that were so, why did you try to conceal it? The answer: It isn't so. Secondly, the matter of your swearing. You seem to be laboring under the delusion that you can get a point across by swearing every word. As you do it regularly, it isn't a surprise, and has no effect. By rarely uttering a foul word, I can make it powerful, and turn heads with "damn". So in conclusion, you are a sad, pathetic liar that believes in the effectivity of excessive profanity. Shame on you.
reply
[deleted]
Best. Argument. Ever. Sorry, i just like the way you defended yourself. I know, I'm weird, aren't I?
reply
[deleted]
Well, it looks like hasn't made ( Or more accurately, stolen) any memes since.
reply
TBH I would have just sarcastically congratulated him on his mediocre at best attempt at trolling,but this is an awesome argument. PS why the hell am I reading so far down in the comments?
Show More Comments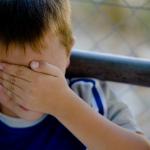 IMAGE DESCRIPTION:
I THOUGHT "YOLO" WAS A COMBINATION OF "YO" AND "HELLO"
hotkeys: D = random, W = upvote, S = downvote, A = back