I'm Living Up To My Current Username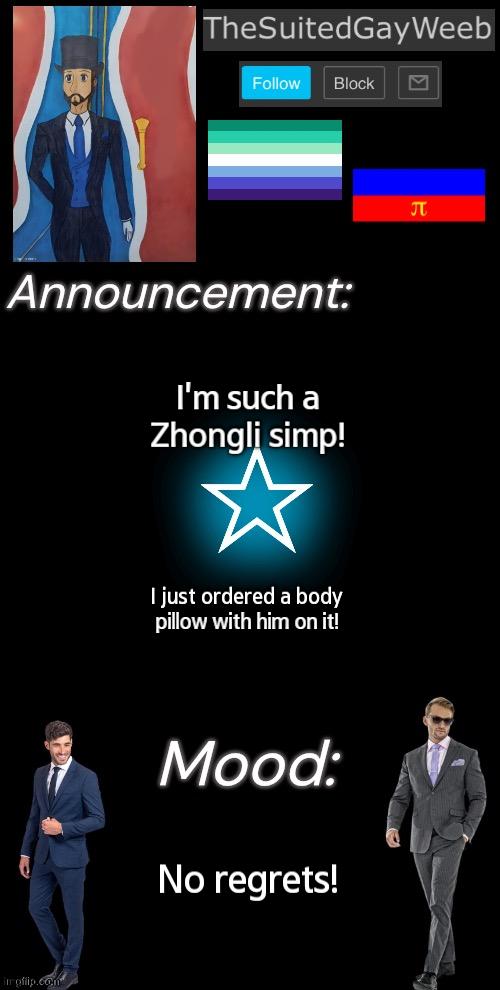 I'LL DO ANYTHING FOR HIM! *pulls out giant sword*
I personally want Dehya, Eula or shenhe
[deleted]
Were you in my anarchists stream?
Slay boi
You do you I ain't judgin
He's expected to arrive on Tuesday or sooner
i'll take the raiden shogun
Because she gets some fan service?
You can have the Electro Polearm MILF and I can have the Geo-Daddy!
I'm not even gonna question at this point
You take Zhongli
I'm going the other way, and taking Venti
Yes, yes, him
I tried to pull for him (failed)
Show More Comments
IMAGE DESCRIPTION:
I'm such a Zhongli simp! I just ordered a body pillow with him on it! No regrets!
hotkeys: D = random, W = upvote, S = downvote, A = back