[deleted]
Well-
I'm Christian but I'm also- LGBTQ

God Created man
Man broke the order of things
As a result man created many things for evil with the good that God gave us

But we also created certain things such as LGBTQ that isn't necessarily evil- (depending on your beliefs)
God gave us free will and we used it for evil- What we have made or been mutated into is no fault of his because we're not his slaves

He gave us freedom and we decide whether or not we use it for good or evil

However whether gay is a sin or not generally is it relevant
The only person allowed to Cast Judgment is God
And the only one who grants forgiveness is Christ

What humans think of you is irrelevant to God because he knows who you are, what you believe, and how much remorse and wrong you feel. He is not bound to self-righteous assholes beliefs.

So no matter what- whether it is or isn't evil, whether it was or wasn't created by man, whether it is or isn't our fault, what people say has no bearing.
Because God knows.
Accusations and citing's from a text that we likely tainted means absolutely nothing against gods unending Love

Self-righteous Christian's simply seek some sort of pride and self-respect in tearing others down. And the greatest Sin, the Sin of the devil himself, Is Pride.
Set-righteous pride.
They are more evil then we ever will be or have been
i couldnt understand this after sentence 2
[deleted]
I have a tendency to ramble-
God gave people the right of agency and people created LGBTQ+. And the reason that some Christians may not condone LGBTQ+ is because of scriptural versus like Genesis 2:24 that talk about marriage between a man and a women. I'm not trying to be homophobic or anything but that is just what I have observed.
[deleted]
Yes and I repent for my sins and I am a bisexual so I try my best to stay fast to only being attracted to women and to pull myself away from homosexuality

However it also says that we are to love each other and that God is the only true decider of our fate.

So I don't believe in judgment or condemnation of homosexuals-
And it doesn't disapprove anywhere of Trans people-

So I'm here supporting these people and speaking of Gods forgiveness so they know that he loves everyone and that we're all sinful and that they are loved-
I'm begging you
I'm not religious but I pray for the love of God that you speak English so I can understand what your saying
[deleted]
Basically-

only God can judge us cuz Homophobes suck just as much as us
well no BUT if sex is defined between a man and a woman then gay sex isn't a sin
Show More Comments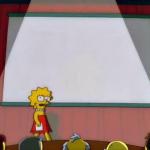 IMAGE DESCRIPTION:
to homophobes who think lgbtq+ is a sin, if god created everything didnt god create lgbtq+?
hotkeys: D = random, W = upvote, S = downvote, A = back