Ask as many as you like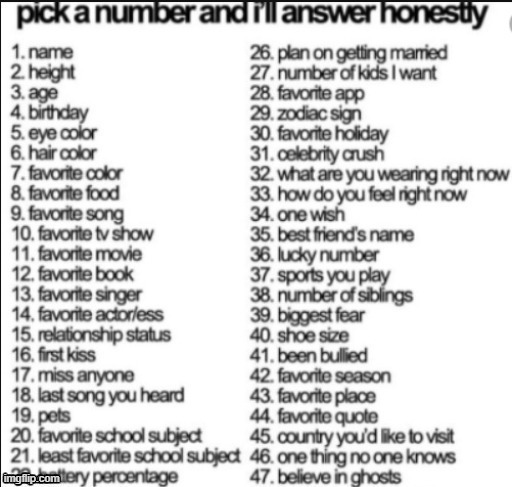 [deleted]
ummmm....have a huge library when I grow up
[deleted]
spiders/bugs/insects etc.
31 (if you want I'll tell you mine)
[deleted]
oooh...mine isnt reallly famous anymore but skandar keynes, the guy who played edmund in the narnia movies
Cool! Mine is Ezra Miller bc of his role in Fantastic Beasts
[deleted]
Oh my lord...Ezra miller? He keeps getting arrested for assault in Hawaii
I know literally nothing about him I just think he's cute.
[deleted]
Eh, I don't really think so, but that's ur opinion so I respect it
doesn't ezra miller use they/them pronouns?
No. I don't want to know.
[deleted]
My heart flutters every time a boy does that thing where the run their hand through their hair
Either Luke Combs or Lauren Alaina
Show More Comments
hotkeys: D = random, W = upvote, S = downvote, A = back