book.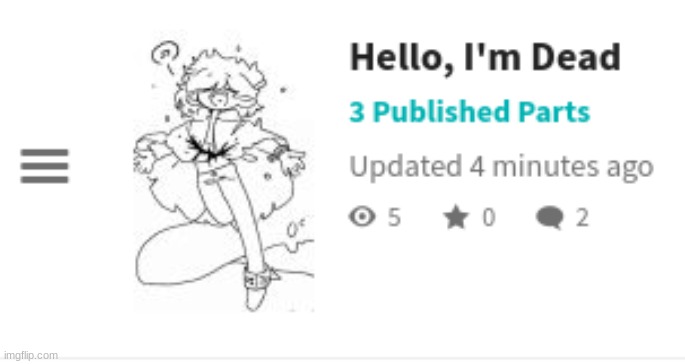 ey Nero can I have the Cyan SMP link?
o no

it's ok, i guessed the link and got it from Cookie and Auditor

by lost java do you mean you can't play anymore?
​https://www.wattpad.com/story/294858637-hello-i%27m-dead?utm_source=web&utm_medium=email&utm_content=share_myworks
Why is only woofla in there? Where's everyone else?
Question: am I a main character, a side character, like what am I?
a very special character. (can you send me woofla's backstory in wattpad pretty please?)
Uhh she doesn't have one but I can easily dream one up
Wait wdym very special?
Do u want me to private chat or main chat? By I'm writing a story about it
You know what I'll memechat is that ok?
Comment on the story to be featured In the book!
(put your official name as your username pls)
Show More Comments
hotkeys: D = random, W = upvote, S = downvote, A = back