Seriously, her friend dumped me for her! Dated both girls (coat girl and no-coat girl) both ended in disaster. One became boring, other a bit chesty.
*cheaty I totally ment cheaty
[deleted]
5th grade is too early for a relationship like that!!!!!
I started dating in 3rd grade!
Thats really early! I'm in 7th grade and not allowed to date!
[deleted]
(raises eyebrow, eyes turn purple) [curious] You started dating in 3rd Grade? That's also when I had started developing love interests, my first huge crush tho was in 4th grade. I didn't get my first girlfriend until After I quit trying to find love at age 13 before 7th grade, and neither of us asked the other out. She just took ownership of me. My sister in the car said next to me: "So which one are you dating?" Oh those times, I honestly wish I would have just enjoyed my childhood and not focused so much on trying to find love. That's just my regrets tho. (shrugs)
Lol I'm in my 3rd trimester of 7th grade
don't waste your childhood! i have no interest in get a bf (or a gf, for that matter).
Show More Comments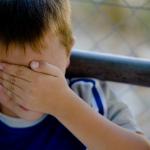 IMAGE DESCRIPTION:
DUMPED IN 5TH GRADE BECAUSE I GAVE ANOTHER GIRL MY COAT BECAUSE IT WAS COLD
hotkeys: D = random, W = upvote, S = downvote, A = back