Douche Lost And Had To Re-Algorithm His Own Rigged "Election"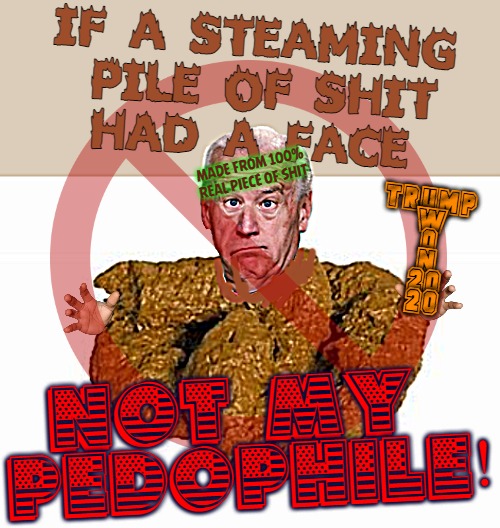 Biden is president. Get over it.
Biden is not a legal elected prez he's f**kin nothing I'm about to do a bunch of memes showing video footage proving fraud like all the stuff included in the 8000 + full channels that YouTube so luckily deleted proving it all a hundred times over. Then you can argue with the reality of it since you want to live in an alternate reality. Tell me why 67% of this country knows election was fixed. Or perhaps go to rumble.com and look up the 2020 election fraud Parts 1 and 2 and then get back to me otherwise Mark Twain once wrote never argue with a fool they will drag you down to their level and beat you with experience. I haven't time for your virtual rebuttals and you may like letting this totally fukked up once great country fool your ass but I've got a problem w that. Trump won we all saw the shit happen on Nov 4 when they were forced to reset the algorithm. Peace XO
Show More Comments
NSFW
EXTRA IMAGES ADDED: 3
No sign
image.png
Hand reaching out
IMAGE DESCRIPTION:
IF A STEAMING PILE OF SHIT HAD A FACE; MADE FROM 100% REAL PIECE OF SHIT; TRUMP W O N 20 20; NOT MY PEDOPHILE!
hotkeys: D = random, W = upvote, S = downvote, A = back