Kevin Hart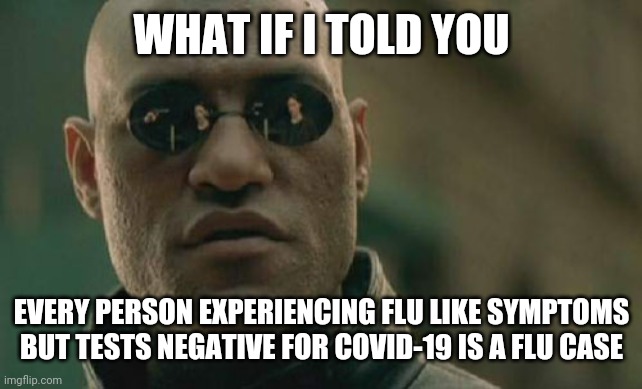 Hahahahaha then I'd tell you that has nothing to do with the joke. I'm making fun of our governor for talking about how effective masks are against covid. One day he was talking about how our states flu cases were really low and contributed that to people masking up. Then the next day he said that covid cases were spiking hard due to people not wearing masks. The flu and covid should both either be going up or down not having one plummet while the other one skyrockets. We unfortunately have Jay Inslee as governor who constantly contradicts himself.
You bring up a good point of interest, do all viruses have the same level of transmissibility/contagiousness? Or perhaps, are viruses more/less contagious depending on the virus and strain?
Oh hell I don't know exactly how it all pans out. Im just poking fun of our governor because in his words "masks are very effective for COVID protection", but covid has been spiking instead of dropping. It's just his contradictory of saying "great job depleting the flu by wearing masks" then the next week he said "shame on you for not wearing masks because covid is spiking." Yeah he's also the idiot that allowed the protesters to take over and close off a 6 block area in Seattle as they claimed it was now a "different country and no longer belonged to the USA". Hahahahaha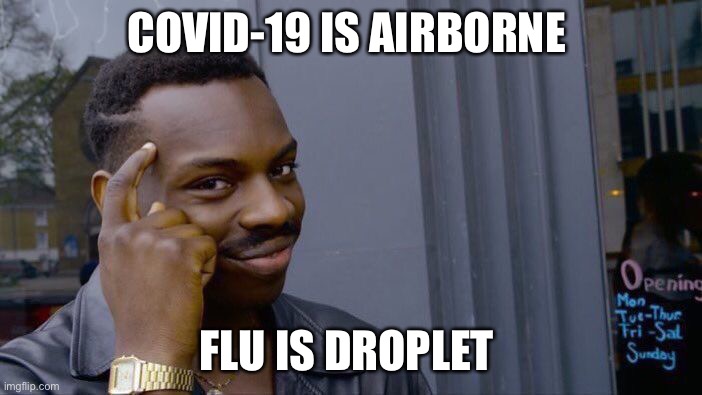 Masks don't provide protection from airborne diseases.
Hahahahaha I was wondering about that. The CDC said in the beginning that you need a medical grade mask for covid which made me wonder why any mask was considered appropriate in public.
[deleted]
Up-Voted. Excellent meme.

Still . . . intelligent people need to cease asking hard questions and using logic. Our hysterical fascist-minded pro-vaxxing leftists HATE hard questions and logic! They upset them.
Show More Comments
IMAGE DESCRIPTION:
HOW THE HELL IS THE FLU ALMOST NONEXISTENT BECAUSE SO MANY PEOPLE ARE WEARING MASKS BUT COVID IS SPREADING RAPIDLY BECAUSE OF PEOPLE NOT WEARING MASKS??
hotkeys: D = random, W = upvote, S = downvote, A = back