[deleted]
hi, this is sydney, dm me
AAAaaaaaAAaAAaaAaAAaaaAaAAAaHHHHHhhhhHHhHHHhhHH
[deleted]
this is me taylor dm meeeeeeeeeeeeeeeeeeeeee
Follow me so we can dm eachother idioto
Im not harper btw im just trying to mimic her lmao
[deleted]
yeah, it's called impersonating aka internet identity theft.
please either delete this acc or change the user.
Why are you freaking stalking my acc. creep
then how tf did you find that i posted that
[deleted]
sometimes when i get really bored i scroll on the "new" tab on the fun stream to see if there are any good memes
this was made a week ago, you are stalking my account stop. creep
Show More Comments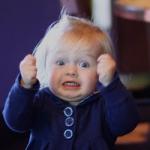 EXTRA IMAGES ADDED: 1
Nintendo switch switches in!
IMAGE DESCRIPTION:
OMG YES I BEAT CUPHEAD; YAAAAAAAAAAAAAAAAA BABAY
hotkeys: D = random, W = upvote, S = downvote, A = back