Tips O'Callaghan # 34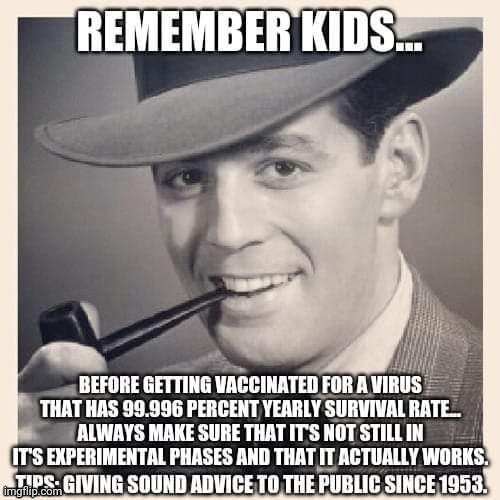 [deleted]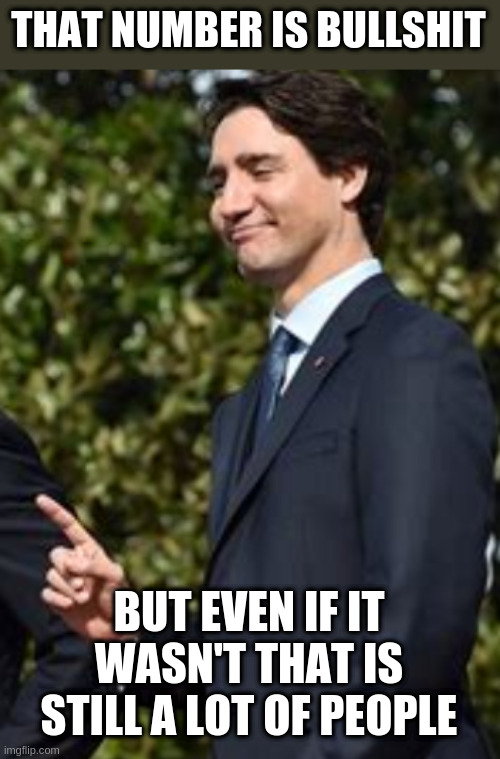 Hey asshole... that is the correct number when you factor in that they counted influenza, pneumonia, the virus that some people have gotten from the mRNA injection and other viruses as COVID. And it's a 99.9992 percent yearly survival rate outside of long-term care homes. And no... it's not a lot of people when you factor in that there are 8 billion people on this planet and that 60 million people die each year. With the real deaths worldwide being about 1 million, that makes COVID only responsible for about 1 percent of deaths. It's even less when you consider that the average person who died 'with' COVID had on average of 2 pre-existing conditions. Also, the average age of death "with' COVID is 82, whereas life expectancy is 80 years old... dummy!
There is no change in the yearly death rate when you compare the last 5 years. It goes up about a percent or so per year, as our population grows.
[deleted]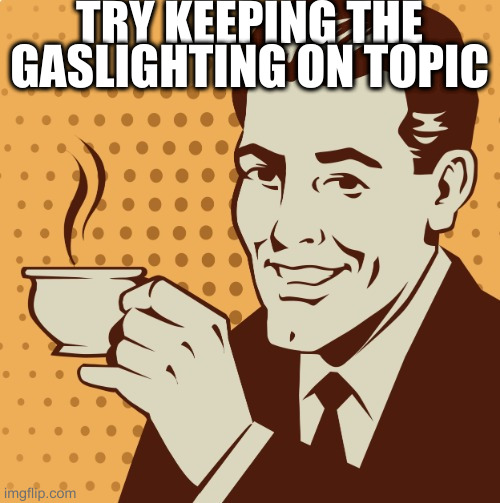 Try not being an obnoxious f**ktard!
[deleted]
We know Republicans lie. We know they are racist.

Despite the GOP's incessant whinery about "identity politics" and the "race card," racist dog whistles are part of their political ideology. They literally sponsored a white supremacist insurrection and made taxpayers foot the bill for white nationalists like Steve Bannon and Stephen Miller, who were on the White House payroll. Then they lied about the election. Then they tried to toss out Black people's votes in that election. Then they lied about the insurrection to undo that election. Then they passed laws targeting Black people's votes.

They are liars. They are racists. We already knew this.

But when Texas Lt. Governor Dan Patrick (not that one) and Fox News' resident Nazi Barbie blamed the worsening COVID pandemic on Black people's lack of vaccination and affinity for TikTok, it wasn't just a racist, stupid lie. It was mathematically, scientifically and factually wrong. It was so wrong, the only way someone could believe such a blatant disregard for facts is if they, too, were racist. And stupid. And a liar.
Are you serious! It's the far-left Democrats that are racist and racist teachings such as Critical Race Theory and supporting racist groups like Black Lives Matter and Antifa. It was Democrats who started the KKK (look it up, it is a documented fact) and was the Democrats who created the welfare system which encouraged father absence and made the Black poverty levels higher than they had ever been. Trump us a lot of things, but he us not a racist. He has even had Democrats, like Geraldo Rivera (whose known him for 45 years) defend him. His business is actually one of the most racially diverse in the country. Get your facts straight and stop parroting far-left talking points. It is them who are destroying the United States right now. I am not a Republican or a Democrat... I am an independent. If the Democrats wanted to save there party they would get behind someone with common sense like Tulsi Gabbard... instead if getting behind racists like Joe Biden and American haters like AOC and the Squad. Trump did an excellent job as president. He kept all of his biggest promises, which hadn't been done since the Reagan era. He brought record low unemployment, he canceled the United States envolvement in the Paris Climate Deal, built the US/Mexico wall, drew down the troops to their lowest level since 9/11 (with the remaining troops scheduled to come home by May 1, 2021), signed USMCA which replaced the dreadful NAFTA before it (Joe Biden even admitted on camera on CNN that it was a good bill), signed the First Step Act crime bill (one of the leaders of BLM, Hawk Newsome, admitted on camera that this was a good bill, as it righted some of the wrongs that the Joe Biden sponsored crime bill from 1994 and other bills created) and much, much more. You need to do your homework!
Also, Steve Bannon is not a racist. I have seen many videos of him speaking and articles with and about him. He is an American patriot who cares about America and it's principles. Also, explain what laws were passed by Republicans, or by anyone that created voter suppression among Black people?! And don't say voter ID because voter ID is not racist... it is reasonable and makes sure that only American citizens can vote in it's elections.
Show More Comments
hotkeys: D = random, W = upvote, S = downvote, A = back