Totally normal behavior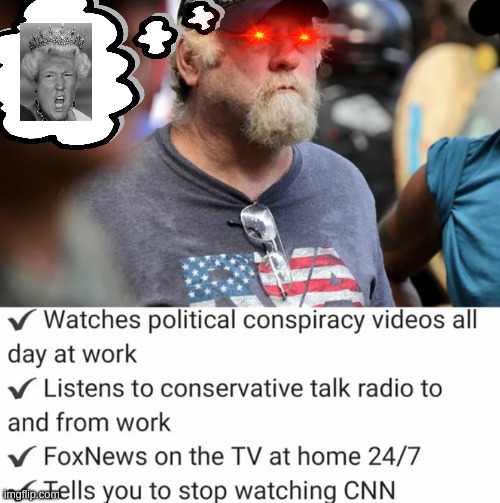 I listen to a lot of conservative Christian radio to hear what the crazies have to say, and it's hilarious when I hear people call in to the programs and say on the one hand that liberals only get their information from CNN and other mainstream media outlets, and then with the very same breath they'll brag about how that conservative Christian radio station is on in their house all day long and that's all they listen to and that's their only source for news and information. They're so oblivious to their own blatant hypocrisy.
Every criticism is a projection from themselves on others. Their lack of self awareness is crippling, though its their one constant in life so they hang on to that. Typical cult behaviour.
There's one guy I listen to, Bryan Fischer, who is not only notoriously bigoted, but also notoriously oblivious to his own hypocrisy. On one program a few years ago he complained about liberals comparing their opponents to Nazis, and literally the very next day he compared gay activists to the Gestapo. It's unreal.
Must seem real when everyone around is into that shit. How else could it take hold I wonder. Neighbours and friends, co-workers.
Don't forget about patronizing F**ker Carlson and orange man!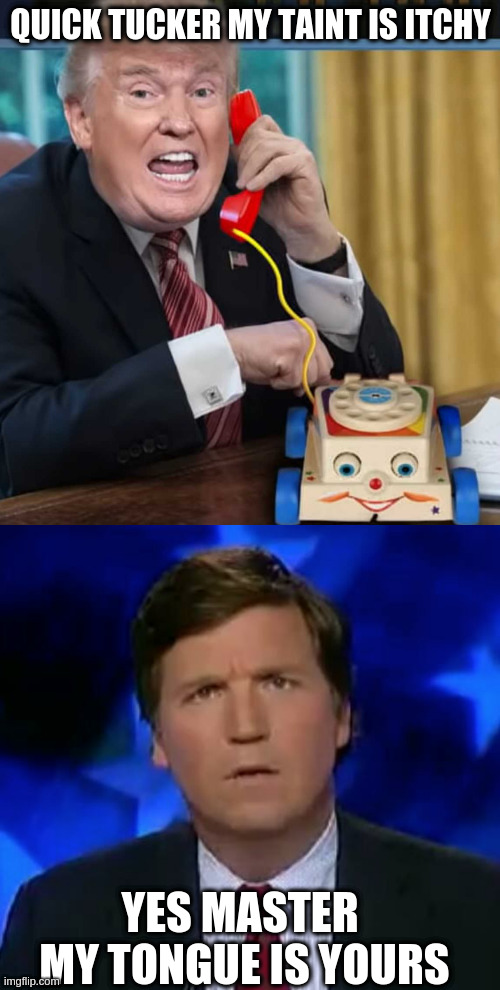 https://www.google.com/amp/s/www.rollingstone.com/tv/tv-news/john-oliver-mocks-alex-jones-for-using-fear-to-upsell-taint-wipes-202882/amp/
Yep when your best bud isn't available to service your taint, use tactical taint wipes!
Do you have a tic or something? It's like that's all you can say. Is that the extent of your ability to communicate with humans?
Just mention biden derangement syndrome and they shut up quick lol
[deleted]
Just pointing out the obvious, I know this is hard for you.
It's obvious that any legitimate criticism of conservatives means somebody has a mental illness? No, that's not obvious because it's not true.
[deleted]
I haven't heard one legitimate criticism of conservatives from any of you, it's not that conservatives are saints either because they're as corrupt as they come. All you people have is a deranged hatred for Trump. Saying you hate Trump a thousand different ways and each one of you thinking you're clever and unique has gotten way past the point of pathetic. Trump isn't even in office anymore, this is your chance to try something new, but nope, same old TDS

Come on these are memes not the basis for rational discourse! Have some fun and laugh at the hilarity of it all, taking it seriously is not healthy.
Show More Comments
EXTRA IMAGES ADDED: 4
Thought Bubble Transparent
red eye
red eye
Her Majesty T Rump
hotkeys: D = random, W = upvote, S = downvote, A = back