[deleted]
One leads naturally to the other.

Your "free" stuff? That's just more tax money. I'd rather keep more of my income and keep donating to charities of my choice, thank you.
Ok you do that than pay 150k in cancer treatment.
[deleted]
1. Not everyone gets cancer.

2. Nobody thinks the current healthcare system as it is now is good.

3. The fact you had to default to such an extreme example tells me you don't know very much about what socialism actually means.
1. I know but everyone gets cancer, it's just a an example

2. Some people think the current health care system is fine

3. I do know what socialism means.
[deleted]
It's a good example, don't get me wrong, but not one that requires socialism to "solve".

And they're idiots, yes. Socialism isn't what we need.

If you did then you'd know it doesn't work. ;)
In Sweden and Norway it works pretty well, and there the happiest country's on earth
[deleted]
😂

Those are NOT socialist countries, my dude.
Expensive taxes for the rich also what does this mean you just roughly defined socialism and marxistleninism
Thanks for he more expensive taxes for rich, forgot that one. 2. It's a social experiment
Show More Comments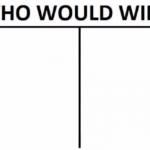 IMAGE DESCRIPTION:
SOCIALISM SLIGHTLY HIGHER TAXES FREE HEALTHCARE (ALSO MORE PUBLIC THINGS LIKE. ROADS SCHOOLS,ETC. CAPITALISM STILL EXISTS PRIVATE BUSINESSES STILL EXISTS; COMMUNISM HELLA EXPENSIVE TAXES NO PRIVATE BUSINESS, VERY LITTLE CAPITALISM CONTROLLED ECONOMY
hotkeys: D = random, W = upvote, S = downvote, A = back