What the hell happened here..?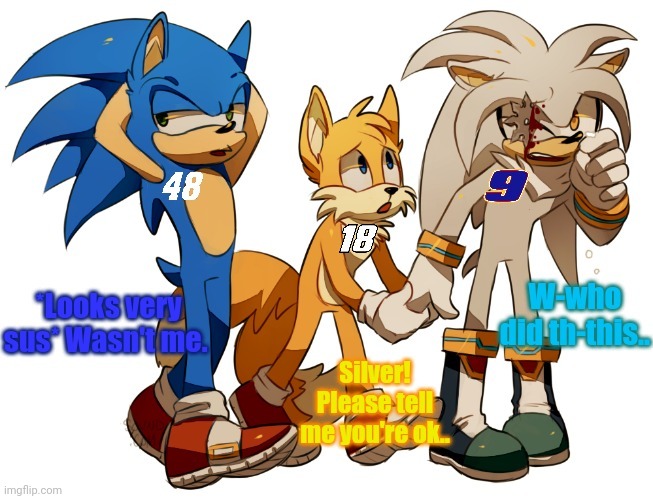 It was an assassin working for sonic!
It could've been Espio.. because he's a ninja, and that's a ninja star stuck in Silver's eye.
What, who's deleting comments on here? It's a 5 minute old stream...
Must be. I thought it was just the sonic crew on this stream.
Shadow:What the. What happenend there, son?
Silver: I-I don't know.. but I t-think Sonic did t-this.. I mean.. look at h-him! He looks s-sus..
What really happened but none of them know:
Well, it didn't fire a bullet, it fired A NINJA STAR OF ALL THINGS.
Show More Comments
hotkeys: D = random, W = upvote, S = downvote, A = back