Anakins Dream John williams
[deleted]
This one is obvious, but the Hearse Song (The Rusty Cage Version) is kinda creepy lmao
https://www.youtube.com/watch?v=kINLxNxTMJ0 This song is very disturbing, I love it.
im on a school chrome i know its not a rickroll can you tell me what it is
It's an Irish song form the war for Independence. It's just making fun of British soldiers, in a hilarious (and disturbing) way.
everywhere at the end of time. It's not exactly a song. It's a 6 hour long project that the Creator designed to portray dementia. It plays classic ballroom music at first, but as it progresses, it gets increasingly distorted. After seeing it, you'll really understand how terrifying dementia is.
there one for Alzheimer's not sure what its called tho
I think in minecraft there is a disc called 11 and i think that it is really disturbing to me.
ding ding doll or piggy pie
All good the good girls go to hell by Billie Eilish and Mind brand by Kikuo
Also Cradles by Sub Urban
Show More Comments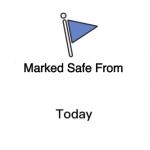 IMAGE DESCRIPTION:
WHATS A SONG YOU FIND CREEPY/DISTURBING; un; disturbing/creepy songs
hotkeys: D = random, W = upvote, S = downvote, A = back