Why can't everyone be like Bill, I'm tired of seeing transphobes, sexists, homophobes, racists, and people who judge others by religion.
because no one is going to be a f**king doll were we are going to let others tell us what is offensive and not it's called freedom kid get some bitches and a life and touch some grass kid pls
[deleted]
YES WE NEED MORE PEOPLE LIKE BILL
My sis is big on judging people on their religion I am an atheist myself so she hates me because I don't believe in Jesus Christ
im atheist too. the best way to avoid being judged by it is to not bring it up even though every time someone judges me by the religion factor i want to punch them in the face
[deleted]
I am christian btw I say
Hate the sin love the sinner
I AM LIKE BILL

YAAAAAAAASSSS!!!

MY PARENTS SAID THEY WERE TRANSPHOBIC TWO DAYS AGO AND IT MADE ME VERY SAD BUT NOW I WANT TO MEET BILL
does he judge people who are not straight, though? because I'm asexual. #pridemonth
I honestly don't give a crap about LGTBQ. They are people too.
Show More Comments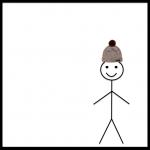 IMAGE DESCRIPTION:
This is Bill; Bill is a christain; He does not judge other people's religion though; Be like Bill
hotkeys: D = random, W = upvote, S = downvote, A = back