Shadow.exe's work continues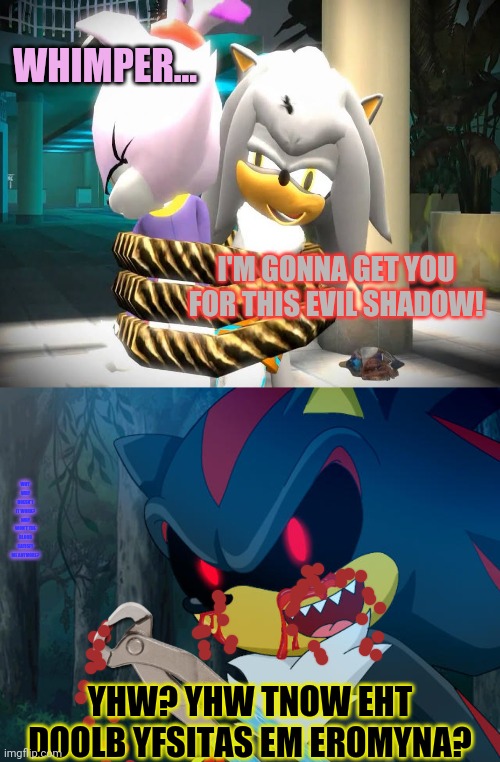 1,750 views
•
13 upvotes
•
These people in the comments are f**king idiots lol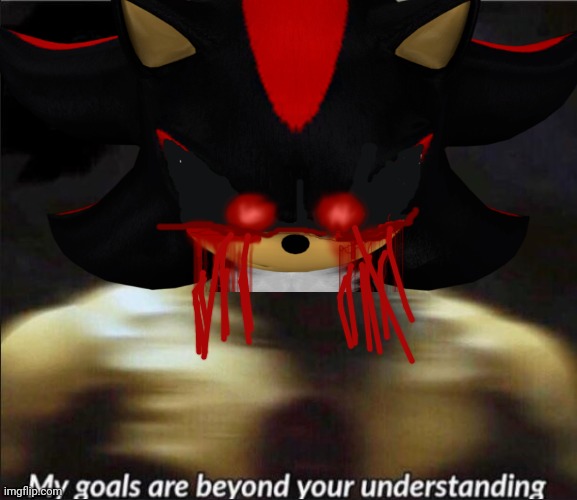 They don't understand Shadow.exe's evil!
What has the fun stream turned into?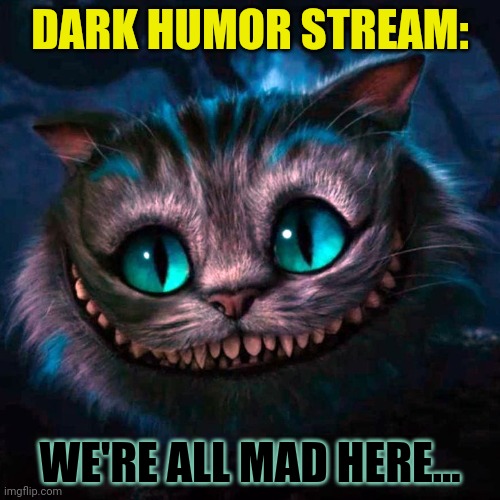 Not the fun stream. The dark humor stream...
correction, what has the dark humor stream turned into, from what i can tell is a piece of shit with these people
You just don't get the joke. But I'm not gonna explain it to ya.
[deleted]
I've seen your memes before. They are about the Sonic.exe creepypasta. What is the joke, exactly? Just wondering.
The .exe running joke. Sonic.exe, Rouge.exe, Shadow.exe and so forth.
[deleted]
Well I guess I understand, as I am a Sonic fan. Although I don't have much interest in the .exe thing, other than the original Sonic.exe creepypasta.
that i understand, how its humor is what i dont get
Like I said, I'm not gonna explain the joke. Maybe the dark humor stream isn't to your tastes?
see, even the sonic fan doesnt think its funny, just because you think its funny doesnt mean it can be considered a joke by other people
That's right buddy. Nobody likes my memes. That why they don't click on em. 👍
You're not complaining cause you don't think this is dark humor: the dark humor stream is currently overwhelmed with a thousand generic reposts.
You're complaining cause you needed something to complain about. Keep up the good work.
[deleted]
Also, the .exe joke is old anyways because the creepypasta was a thing about 10 years ago, or something.
¨why? why doesn't the blood satisfy me anymore?¨ wheres the joke
I'm not explaining it to you.
what the f**k are those tiny words supposed to say, mate, if theres a secret joke then make sure people can read it
Read the bottom of the meme page. The tiny words are in the image description. They are the same as the backwards words.
Show More Comments
EXTRA IMAGES ADDED: 2
kindpng_3514228.png
maxresdefault (4).jpg
shadow_exe___2_by_justasonicfan_d66syst-fullview.jpg
IMAGE DESCRIPTION:
WHIMPER... I'M GONNA GET YOU FOR THIS EVIL SHADOW! WHY. WHY DOESN'T IT WORK? WHY WON'T THE BLOOD SATISFY ME ANYMORE? YHW? YHW TNOW EHT DOOLB YFSITAS EM EROMYNA?
hotkeys: D = random, W = upvote, S = downvote, A = back