OmFg My team is OP. Team Silas is Naruto,Jiraiya,Hashirama.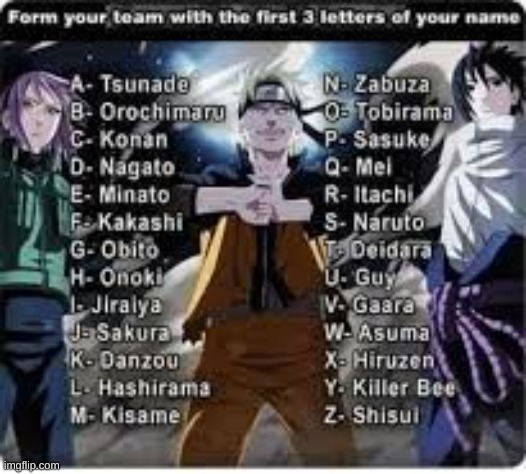 Nagato,Tsunade and Zabuza. But if it was for my last name, it would be Deidara, Onoki, and Minato
[deleted]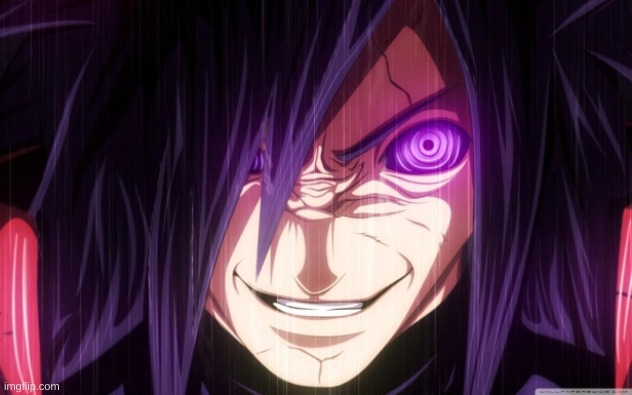 Onoki, killer bee, and itachi
Itachi, tobirama, and orochimaru
[deleted]
AH. I just saw your name.
[deleted]
hehe i gotchyu doin the "oh?"
[deleted]
Lol its something I do. Robert teased me about it XD, and now I look and hes doing it too
[deleted]
HAHAHAA Ive really started something here..
[deleted]
Yes.
Yes indeed you have.
My Team tho. Me, Naruto Jiraiya and Hashirama(Its out of order but idfc). Thats Over powered. 3 sages,one being a literal god among shinobi. All 4 members are insanely adept fighters and all 4 are geniuses.
Orochimaru, Itachi, and Tsunade. Damn.
kisame, tsunade,and naruto
Show More Comments
hotkeys: D = random, W = upvote, S = downvote, A = back