My version xD (Idea by SirAquarius_Pez-del.cielo)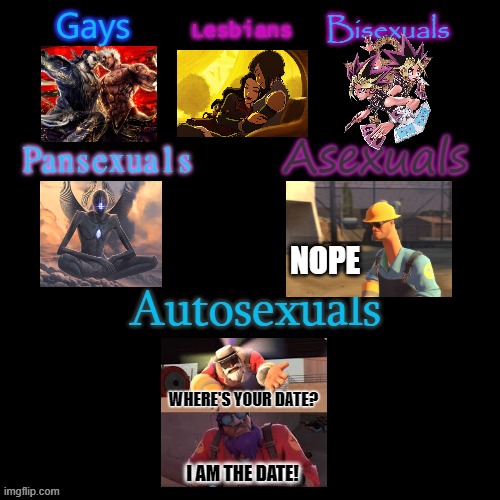 https://www.youtube.com/watch?v=KKBtkvn5WAk
Yeeeeeeeeeeeeeeeeeeeeeeeeeeeeeeeeeeeeeeeeeeee!
I dont main any main class i prefer subclasses, battle engi, Pootis, pybro
I know what it means xD
Personally, my favorite is pISs xD
ahh yes the jarate launcher
Show More Comments
EXTRA IMAGES ADDED: 7
transparent_edit_of_atem_and_yugi_from_duel_art_by_josephinedisney_d8s0543-fullview.png
maxresdefault.jpg
tumblr_nkpnavx7T61rptk5lo2_128033.jpg
a380dd234566c0b23e84ce2afd88743d.jpg
Metahuman
maxresdefault.jpg
Lazy what kind of defense is this?
IMAGE DESCRIPTION:
NOPE; WHERE'S YOUR DATE? I AM THE DATE!
hotkeys: D = random, W = upvote, S = downvote, A = back