We all know it's you
You're not slick 😑
[deleted]
Please don't yell at me. If joining 2 days ago means I "just joined", what about the people who joined probably just minutes ago?
We're not talking about them.
[deleted]
But still. You also didn't answer the question properly.
They don't know all the shit you do about this place
And any user who joined a week or less ago just joined
[deleted]
I barely even know anything about this place.
You upvote comments
You know how to reply
You know how to find streams
You know how to post in a certain stream
[deleted]
Reddit exists you know, I did come from there. This place has a related website, uh what's the word, form.
[deleted]
Does that cover everything?
[deleted]
If you mean the creator, then no sir.
You're spire
We all f**king know it
You find the stream right away, and talk about Spire right away
We're not f**king stupid
[deleted]
This is the second stream in the streams list, of course I'd find it right away.
How'd you know the streams list?
[deleted]
It is literally at the top of the screen.
Oh, there
And you upvote comments. Just like Spire. I'm not a moron
[deleted]
You know, a lot of people upvote comments. I heard it was a sign of respect.
[deleted]
Let me enjoy English class in peace. Ok but seriously, what else is there to cover topic-wise...
Show More Comments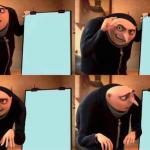 IMAGE DESCRIPTION:
I join this stream; I scroll through some posts; I see that the creator of the stream left imgflip for good; I see that the creator of the stream left imgflip for good
hotkeys: D = random, W = upvote, S = downvote, A = back