oh ok this is your plan to send the link to other memes?
Negative 30 votes for link begging! You are doomed to suk for 7 minutes!!! don't play nothin'! mwahaha!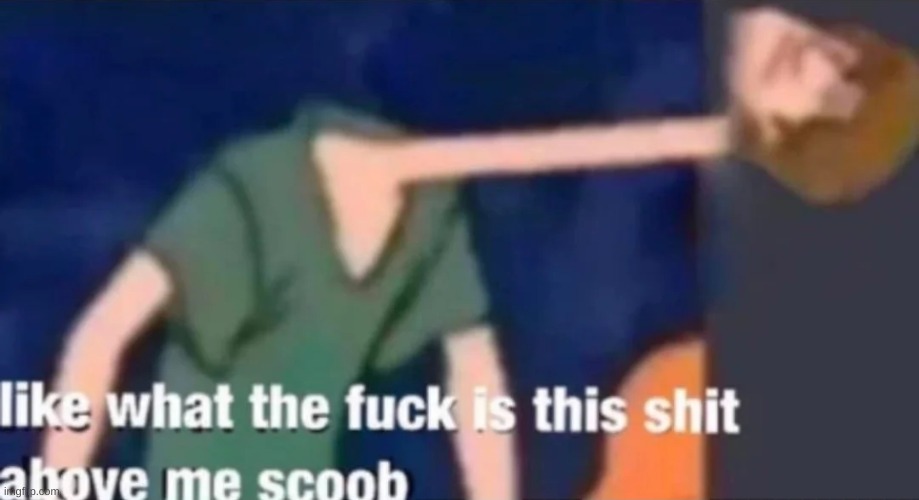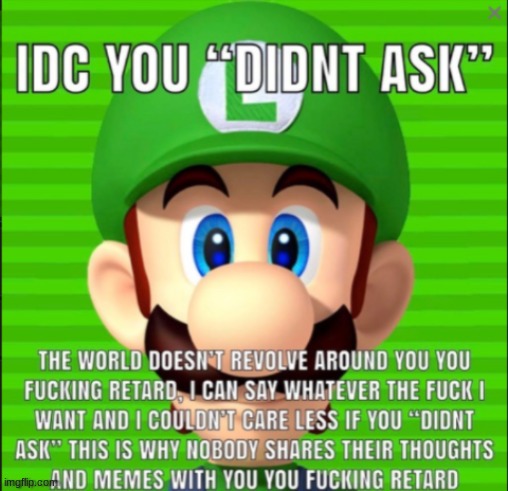 This person advertised this EVERYWHERE IDIOT!!!!!
Its not an advertisement.
Its a simple way of saying to shut the f**k up because nobody asked for your ass opinion
so please kindly shut up
And nobody asked for your opinion, and I am not shutting up. This person needs to stop, because it is annoying.
Well why are you sharing your opinion in a cringe way like commenting "Omg Im downvoting this"
Omg isnt cringe, it is cringe for you to say that, edgy fat kid that trying to look cool, when you are not.
the omg was more cringe than the Emoji Movie
wow now saying "oh my god" is classified as cringe, what has the world become?
No you said it as omg as if you are some cringy 14 year old white girl who uses tiktok
Stereotyping is even more cringe.
google downvotes XD
-49 coolness 😎
Show More Comments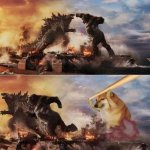 IMAGE DESCRIPTION:
GOOGLE SHEETS; GOOGLE DOCS; GOOGLE SLIDES
hotkeys: D = random, W = upvote, S = downvote, A = back